A locums assignment in Boise, Idaho, proved surprising on two fronts for pulmonologist Dr. Thomas O'Mara. One was the impact he saw of COVID-19 in Idaho; the other was how the assignment evolved into something much more meaningful for him than just another locums job.
Coping with ignorance
His locums assignment in March coincided with the coronavirus outbreak. Like the rest of the medical world, ignorance about the virus was his first and biggest challenge. "We didn't know a lot about COVID-19," says Dr. O'Mara. "How it really spread, how dangerous it was. We didn't know what to do or what to expect. How are we going to deal with massive surges? What if we all start dying? There was just the stress in not knowing."
But the first of the two surprises to greet him was how the anticipated flood of patients didn't happen.
"We didn't get a huge surge. We got a few in Boise during that time, and we're getting a few more now, but not quite like what you'd expect based on what you hear on the news." Most of the serious COVID-19 cases, nearly half of Idaho's early cases, came from Blaine County and were transferred to Twin Falls. He assisted with those COVID patients remotely through telehealth.
Curtailing travel
When he scheduled his locums assignment — two weeks on, one week off — he planned to return home to New York on his off week. But those plans were foiled by the pandemic. "I ended up staying out there and not traveling — my wife and I decided I'd just stay put and play it safe." It meant that when another scheduled locums physician couldn't get to Boise, Dr. O'Mara was able to fill in.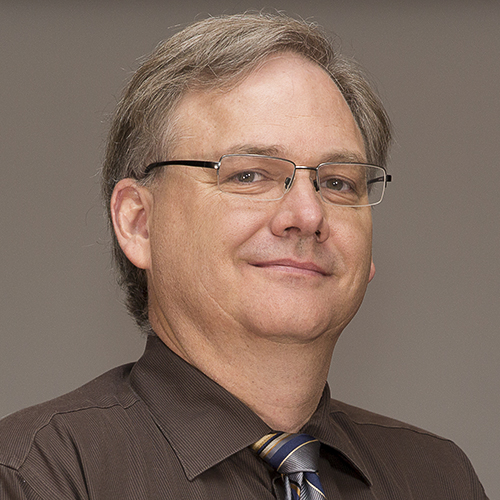 Once travel restrictions were relaxed, he found that the travel routine he returned to was different than the one he'd known before.
"The first trip out in March, my flight from Syracuse to Detroit had three people on it, and then the Detroit to Seattle connection had five people on it," he explains. "Since then, the flights have started getting fuller."
The airline he flies with has been conscientious about blocking out the middle seats. "They have you spread out; they don't have you sitting next to anybody." Passengers receive hand sanitizer and wipes. With airport restaurants reopening, "you can get takeout, go sit in a corner of the airport, and be kind of isolated."
The COVID learning curve
There has been a learning curve in dealing with COVID-19 in Idaho. He and his colleagues, administrative personnel, and support staff have all become much wiser and more efficient in their approach to treating coronavirus patients.
"We know more about vulnerable populations as opposed to populations that aren't quite as bad," says the pulmonologist. "The hospital's been really good about helping us take care of ourselves, the equipment, and each other. I haven't heard of anybody here getting sick as a result of working with COVID patients. We had a couple of scares when a patient turned up with COVID, but the nurses didn't turn up positive afterwards. Everybody's still on guard but not quite as scared."
Transitioning to a permanent position
St. Luke's Hospital was so taken with Dr. O'Mara's skills, commitment, and work ethic that his second surprise to come out of this locums assignment was a permanent position offer, which he accepted. One reason for his quick "Yes!" was that coming onboard didn't mean uprooting his family.
"I really, really like working at St. Luke's," says the doctor. "They've treated me so decently. I don't have to pick up and leave, bringing the whole family there. I am still able to go out and work for a couple of weeks and come home for a couple of weeks. It's considered a fulltime night position, so it's exactly what I was doing as a locums. No clinic, no daytime. I really like working nights."
The St. Luke's personal touch includes hospital personnel reaching out even when he's home. "They call and check on me, 'Hey, how are you doing?' It's how they treat people. They don't want to overload anybody or put an extra burden on anybody. In other places you go, it's 'Can you do just one more thing?' and it becomes this incremental increase of take, take, take from you."
The hospital's personal connection, he maintains, is remarkably special. "They truly care. That's really what it is. We had a meeting talking about doing the same with nurses and EMTs. They want us to take time out of our day to check on them, sit and chat with them a minute, and see how they're doing. Let them take a load off. We've all got to help each other. That's what the hospital pushes for. It's really nice."
Locums assignments during a pandemic don't get better than that.
RELATED: After the peak: A physician's experience on the frontlines of COVID-19
What has your COVID-19 experience been like as a physician? Share in the comments below.