With healthcare facilities across the country resuming elective procedures, administrators and providers need to decide how to best provide patient care amidst an ongoing public health crisis. Improving patient flow is one way to
restore patient confidence
while keeping providers safe at the same time. While some changes may only be temporary, others could be worth adopting permanently, especially if they provide additional benefits to your patients, staff, and facility. Here are five ways healthcare administrators are changing patient flow in their facilities for the better, both for now and after COVID-19.
1. Moving pre-appointment paperwork online
Motivated by the COVID-19 outbreak, many facilities have already transitioned to an online format for pre-appointment paperwork, and this trend is likely to continue. "Where you used to go up to the front desk and be given a clipboard to provide information, those tasks are now going to be done more efficiently prior to arriving," says Gary L. Roth, DO, MBA, FACOS, Chief Medical Officer for the
Michigan Health & Hospital Association
. "Whether it's getting your health history, confirming your medications, or providing your insurance card, those things can be done prior to you ever arriving at the clinic," he says. In addition to decreasing the time patients spend in the waiting room, moving paperwork online can reduce the amount of time they spend with a medical assistant or nurse before seeing their provider.
2. Redesigning the waiting room experience
To comply with social distancing protocols, many hospitals and clinics have blocked off seating in their waiting rooms — or even chosen to bypass them all together. "A waiting room that previously could accommodate 20 patients now may only be able to accommodate four or five patients with appropriate social distancing," says Dr. Roth. To solve this space issue while still ensuring safe distancing, many facilities are asking patients to check in via phone in the parking lot when they arrive.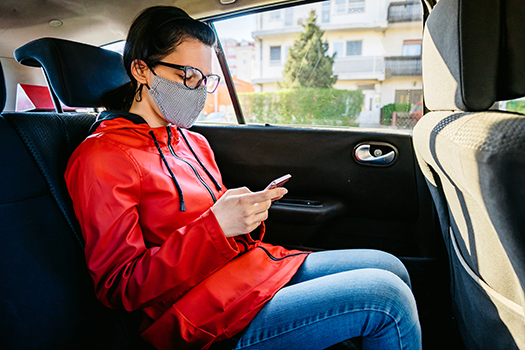 In the long term, Dr. Roth says that healthcare administrators need to think about making larger infrastructure changes. "Maybe the waiting rooms will start looking like cubes with the chairs divided by a partition," he says. Alternatively, waiting room areas could become larger spaces that support multiple providers to better maintain social distancing.
3. Increasing the use of telemedicine
The
use of telemedicine has dramatically increased
since the COVID-19 pandemic began, and 76% of patients say they're
likely to use telemedicine
in the future. However, while telemedicine visits have become more common, there are still some challenges to improving patient flow in the virtual realm. One is access, especially in
rural areas
where patients are more likely to have a poor internet connection. Tim Putnam, CEO and president of
Margaret Mary Health
in Batesville, Indiana, has put some thought into solving this problem. "We're thinking right now about remote sites," he says. "If I've got a medical assistant and a great internet connection, a patient could go there instead. The medical assistant can draw blood, get vital signs, position the camera appropriately to get an image of an ear or throat while virtually meeting with their physician." Healthcare facilities will need to develop a plan for preventing or mitigating delays during virtual encounters. Physicians sometimes run behind schedule, but most patients who have driven to their doctor's office are willing to wait an extra 15 minutes or even longer for their appointment. But when this happens virtually, says Dr. Roth, it can lead to patients foregoing care. "It's bad enough in an office setting, but it's a lot easier to hang up the phone and say, 'Forget it, I'm going to go do something else'."
4. Rethinking team-based care
With some physicians working fewer days per week while also trying to limit face-to-face interactions, it's essential to find new ways for patients to receive care. "It used to be, 'I trust my doctor and I want to go and see my doctor'," says Putnam. "Now we're talking more about what team-based care looks like." "If your doctor's not here today, can you see someone else? Now we have good electronic health records so we can share information back and forth. How do we work as a team and with what tools?" Putnam asks. "If I want to see my doctor and I'm in Florida, can I plug into telehealth and see him? It's all about looking at different solutions."
Effective case management
can also help regulate patient flow and ensure patients are receiving the proper level of care, says Bonnie Geld, president of
The Center for Case Management
. With the potential for a resurgence of the coronavirus, facilities that focus on strengthening case management now will be better positioned for future surges if they occur.
5. Focusing on patient communication
When making changes to patient flow, it's
crucial to communicate
these changes to patients. Telling them what to expect before and during a hospital stay or office visit will reassure them that you're taking their safety seriously. Putnam says Margaret Mary Health has been creating educational videos for patients discussing facility-specific safety information as well as general information about COVID-19. Dr. Roth says the Michigan Health & Hospital Association has been providing announcements on television, radio, and social media. "We're working hard to reassure patients that it's safe to come back into the hospital and communicate the precautions we've taken."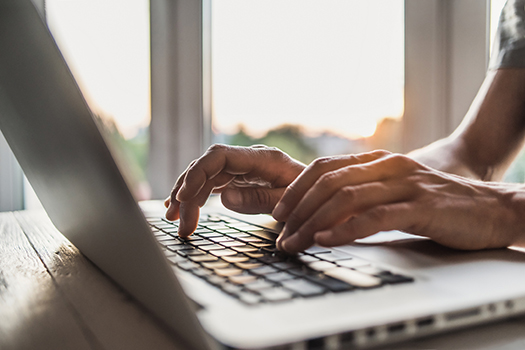 Phone calls, emails, and texts are another way physician offices, clinics, and health systems are getting the word out to patients. "They're letting them know, 'You are due for your mammogram. You are due for your well-being check. Your children are due for their immunizations.' It's going to take it over and over and over again to get the word out that it is safe to come in," Dr. Roth says. For better or for worse, COVID-19 has changed healthcare and how the public perceives and accesses it. Healthcare facilities who take advantage of this crisis to redesign their patient flow will come out it stronger and healthier than before the pandemic began.
What has your healthcare facility learned from COVID-19 that has helped improve patient flow? Share in the comments below.
RELATED:
Planning for the unplanned: Advice and outlook from healthcare leaders