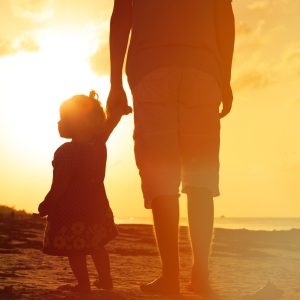 One of the major drawbacks many physicians face in private practice is long hours at the office and little time to spend with their families. Fortunately, many doctors have found a solution through locum tenens assignments.
Setting a Flexible Schedule for Family Time
Dr. Thomas O'Mara, a pulmonologist from New York, left his private practice when a partnership with another physician ended and his daughter developed an autoimmune disease. He needed a job that allowed him to take care of his family without the constraints of a 60-hour workweek. "In private practice, when I was home I was never really home — and I was never fully on vacation," Dr. O'Mara says. "Now I don't have to worry about the business aspects of my job, and when I'm home, I'm really home. My kids work hard while I'm away so we can be together when I'm there. If we want to take a trip somewhere, even take six weeks off to go to Europe, I have that flexibility." Read his full locum tenens experience in
this blog post
.
Balancing Work with Family Events
When Dr. Brian Harmych finished his residency, he had two young children and a third on the way. A facial plastic surgeon from Ohio, Dr. Harmych planned to open a private practice but needed a job — and a flexible schedule — that allowed him to juggle administrative needs with family time. "Working locum tenens allows me to work around my demanding schedule in setting up a private practice," Dr. Harmych says. "CompHealth has been very flexible in working with clients to arrange my assignments around family gatherings. I've been able to choose shorter-term assignments and choose exactly when I want to work." Check out this
video of Dr. Harmych
, and learn more about his locum tenens career in "
My Locum Tenens Experience: Finding Mentors and Beginning a Private Practice
."
Making Locum Tenens Assignments a Family Experience
Student loans and other expenses were beginning to mount for Dr. John Thieszen, a hospitalist from Montana who was serving in the Air Force. He began taking part-time locum tenens assignments with CompHealth to supplement his full-time job and never dreamed it would also improve his relationships with his family. "I'm able to have the flexibility with my full-time job to work locums and arrange my schedule in a way that allows us to have great trips and experiences as a family," Dr. Thieszen shares. "We have the luxury of visiting places we never would have seen, eating at restaurants we normally wouldn't have tried, and enjoying outdoor activities." Get all the details on Dr. Thieszen's experience with locum tenens in
this post
. Whether you're a new dad or just sent your last child off to college, locum tenens assignments are a great way to enjoy a flexible schedule as a physician and spend more time with your family. Check out our
open locum tenens jobs
to find the right opportunity for you.