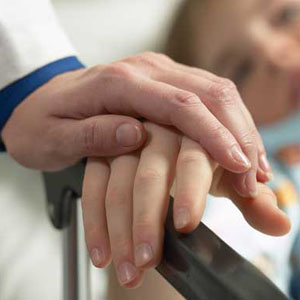 The New Yorker recently featured commentary from a primary care physician in favor of
giving more autonomy to advanced practice professionals
. The author, Dr. Celine Gounder, sees it as a viable solution to handling the influx of newly insured patients as a result of the Affordable Care Act. She writes, "Already, the U.S. faces an impending shortage of primary-care providers. Older physicians are retiring and fewer medical students are choosing primary care, even as Baby Boomers reach retirement age and need more health care. So why not give doctors more help in providing primary care by easing the laws that restrict what non-doctors can do?"
SEE ALSO: When it Comes to Physician Assistant Regulations - PA stands for PAY ATTENTION!
Dr. Gounder is not alone in her views. The idea of using
nurse practitioners
(NPs) and
physician assistants
(PAs) to fill the primary care gap has gained enormous traction. Still there are those who continue to reject it, including doctors, saying it will result in less-qualified care. Countering this opposition are
credible studies
showing that the quality of primary care delivered by nurse practitioners is equal to that of physicians. Dr. Gounder also brings up the success of VA hospitals using nurse practitioners and physician assistants to provide primary care services. In her opinion, "These non-physicians provide almost a third of the VA's primary-care services and care for patients who are just as complicated as those seen by physicians. The quality of their services is equivalent." Where Dr. Gounder heads next in the article is interesting. She suggests there is a political barrier to expanding the scope of practice for NPs and PAs , which is that physicians are afraid of losing ground to other health professions. Her response is, "There's more than enough work to go around." This is certainly true, especially in light of the doctor shortage. However, I do agree with the notion that there's simply no substitute for the primary care physician. I'm not embarrassed to admit that I'm old enough to remember a time when independent practice owners made house calls and cared for multiple generations of the same family, my own being one of them. This is one of the reasons why I am so passionate about advocating
locum tenens
for physicians considering retirement. Locum tenens is a great option for these doctors to enjoy flexible, customized schedules, while continuing to provide much-needed care. And if we can keep more physicians in the workforce longer, it could help put a dent in the primary care gap.