The contract negotiating process can be uncomfortable for physicians — but understanding their biggest concerns can help smooth the process for everyone. Overall, what physicians want most is clarity. Vague language in the physician contract about work schedules, partnership opportunities, or anything else can lead to trouble down the road. Clarity helps ensure the physician is happy with the situation he or she is committing to, and it enables the hospital to successfully hire the physician they most want. Here are the specifics physicians care most about in employment contracts.
Compensation details
The compensation package can contain a lot of hidden surprises for physicians. To eliminate those surprises, the physician contract should spell out the compensation structure in great detail. For example, often a contract will indicate a base salary for the first year, after which the physician will transition to the employer's compensation plan — which can be altered from time to time. Roderick J. Holloman, a healthcare attorney who
specializes in physician contracts
, explains the concern. "Even if the hospital provides you with a copy of the current compensation plan, it does not mean that is the same compensation plan that the physician is agreeing to be bound by after the physician's first year. So, essentially this will be unwittingly signing up for the unknown," he says. [caption id="attachment_17080" align="alignright" width="300"]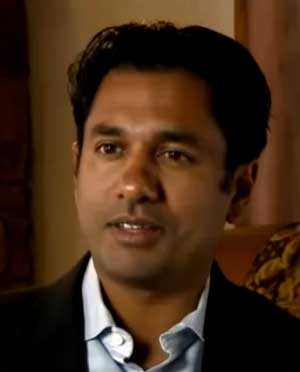 Dr. Koushik Shaw[/caption] Dr. Koushik Shaw, a urologist who practices in Austin, Texas, agrees. "You'll have to be careful if they offer you a pie-in-the-sky salary your first year, because that second year may not be so pretty once you come away from that income support from the hospital or the group," he says, adding that it's vital for physicians to understand what the following years are going to look like. Other compensation models have pitfalls, too. "If the physician is on a collections model, how are the patients assigned such that the physician doesn't have the lion's share of low-pay/no-pay patients, which is effectively subsidizing other physicians' practices by freeing them up for more lucrative engagements?" Holloman asks. While salary is a big concern, Dr. Shaw says it's important the contract clearly spells out the entire package, which can include retirement plans, disability plans, malpractice coverage, and more.
End of employment and non-compete clauses
Some physicians hope to build decades-long careers in the same place, while others want to have the flexibility to consider opportunities in other locations. Either way, they will be concerned about end-of-employment details like non-compete clauses and for-cause termination provisions. When it comes to non-compete clauses, "People don't understand sometimes that what this can mean is that a physician can literally be resigned from a group or be fired from a group and not be able to practice in the same town anymore — and that can mean moving your whole family or practicing somewhere else," explains hospitalist Dr. John Thieszen. However, for physicians who plan to stay in an area for only a few years or even less, "a non-compete might not be important to them," says Jon Appino, owner of Contract Diagnostics, a firm that specializes in
physician contract negotiation
. "Things like how that signing bonus is repaid or how you can terminate or how tail insurance is paid might be more important to them." It's important that termination provisions are clearly delineated, says Holloman, "as opposed to a provision that says, 'The employer can terminate the physician if the physician engages in conduct detrimental to the employer, or the physician fails to adhere to the fiduciary duty incident to employment, or the physician's failure to meet the employer's productivity expectations.' What is that?" he asks. [caption id="attachment_12986" align="alignright" width="300"]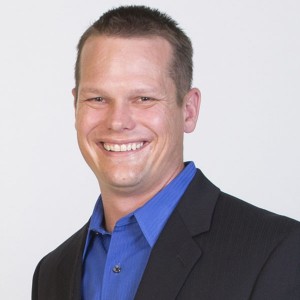 Dr. John Thieszen[/caption] Many hospitals require physicians to give six months of notice when they resign. That's just too much, says Dr. Thieszen. "When that happens — even if you are parting ways very amicably and trying not to burn bridges — that six months is really awkward. It's a long time and everyone is kind of wanting to go to the next step." Three months or less is more reasonable, he suggests, and gives the hospital plenty of time to find a replacement. RELATED:
7 things physicians are looking for in a job description
Schedule definition
Oftentimes contracts omit key schedule details, says Holloman. But schedule conflicts are "among the chief reasons that physicians are disgruntled with their employment — because as it turns out, maybe the physician and the employer were never on the same page with respect to what was expected of the physician on a week-to-week basis." Holloman adds, "A contract provision such as, 'A physician will work at such times and consistent with such schedule as the employer from time to time determines,' grants the employer an incredible amount of liberty and autonomy with respect to scheduling the physician. Even if the physician thought that same phrase meant, 'Monday through Friday, 8-5, 32 patient contact hours,' that's not what that sentence means." The physician contract should contain a clear definition of the schedule along with call frequency and the expected number of patient contact hours.
A cooperative process
In the end, physicians want to negotiate the best situation for themselves, and hospitals want to bring on top-notch practitioners. "This should be looked at as a cooperative process," says Dr. Shaw. "We're here to get the best deal and walk away without damaging our ongoing relationship. You're here to join a group of physicians and hopefully enter a long-term relationship, and it starts with the contract negotiating process." RELATED:
How to hire foreign-born physicians with J-1 visas
Need help finding the right physicians for your healthcare facility? Give us a call at 800.453.3030 or complete the form below.