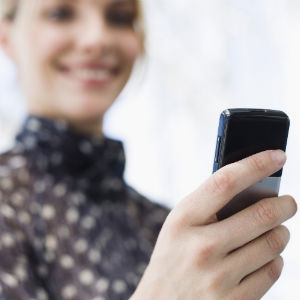 If iPhone users can have Siri to help with daily tasks, why can't doctors have mobile virtual assistants to help with administrative duties? If such technology was available, doctors say they would use it, according to a survey of U.S. physicians by technology company Nuance Communications, as reported in
Medical Economics
. Responding physicians said that mobile virtual assistants could impact healthcare most by helping them access information in electronic health records (EHRs). Other findings include:
65 percent of respondents said that the top role for a virtual assistant would be to provide more accurate, timely information to support care or alert them to missing information in records.
73 percent of survey participants expect virtual assistants could improve healthcare and patient engagement by helping to coordinate care between multiple caregivers.
80 percent believe virtual assistants will benefit patients most by engaging them in the process, prompting them to adhere to health advice and modifying behaviors.
Here's the data point that stood out to me most: One out of three doctors answering the survey said they spend 30 percent or more of the day on administrative duties. Obviously, it's incredibly wasteful for this much time to be spent on paperwork instead of treating patients. It also happens to be the reason why so many physicians are eschewing practice-owner responsibilities altogether. Having to deal with administrative headaches is a common complaint that we hear from physicians looking for a career change.
Many opt for contract work as locum tenens
to completely avoid the mountains of paperwork that they can't seem to escape while running their own practice or working at a hospital. This article suggests that mobile virtual assistants have the potential to reinvent the way physicians deliver patient care. Is this really true, or do we need to figure out more and better ways to ease the administrative burden on physicians?