I recently returned from the MGMA 2012 conference where I did a presentation entitled
"The Power of Employee Engagement."
It was packed, and there was standing room only. People were literally sitting on the floor around the perimeter of the room. Obviously, they felt the topic was relevant. I have attended many conferences and seen many presentations on engagement. And each time, I see the attendance to these presentations continue to increase. People are understanding what a powerful tool engagement can be and the impact it can have on the success of their organization. At CompHealth, engagement is a strategy for our business that is built around our foundational core value of Putting People First. Your people are your power. We believe that true engagement comes when employees find an emotional connection to their job and the contributions that they make. It occurs when people have a passion for what they do and a clear vision of their impact. This means the focus has to be on the individual, and their involvement to the company's success, combined with a personal fulfillment in their role. Engaged employees are not just committed. They are not just passionate or proud; they are laser-focused on the path for their own future and on the organization's mission, goals and values. They are excited, using their skills, talent and ability to make a difference in their quest for success.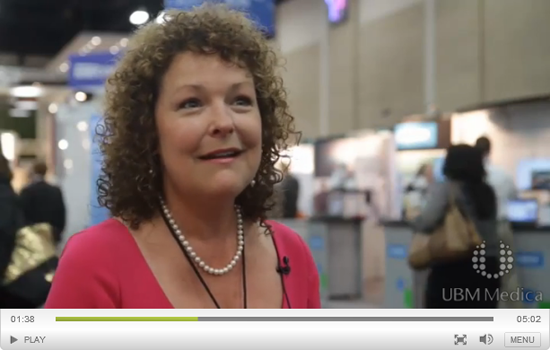 At the conference, I shared five actionable items that could help organizations begin to impact engagement immediately. I wanted to briefly highlight those for you. I have also included a link to some highlights. First, you have to find a way to
measure where the engagement is currently
, and there are two ways to do that. First, have your employees take a survey. You can do something formal and robust by hiring a third party, like Gallup, BlessingWhite or DecisionWise. On the other hand, if you want something less complicated, use SurveyMonkey, and the lesson on creating an engagement survey from Mindtools.com. Remember, change can happen rapidly. In only five years, we went from 82 percent to 92 percent. That is 10 percent higher than when we started and 19 percent higher than the average favorable score. If you focus on it, you can affect it! The second is to
begin having meaningful conversations.
Talk to your employees. Really get to know them, what is important to them and what they value. The key is to be genuine. Find out what their core values are, and how you can begin to align their values with the organization's. Study the philosophy of
servant leadership
. Model the behavior. If you model stewardship, your people begin to model it, and amazing things can happen. They begin to take ownership. They start to help one another, become vested in each other's success and become empowered. It's a philosophy we live by at CompHealth.
Include people at all levels
of the organization -- and in all different departments -- in solution execution. They want to have a voice. They want to make a difference. It gets them out of the silo of their everyday world, and gives them a more global perspective. It contributes uniquely in their growth and development. Use the
power of storytelling
. You will be amazed at how it helps messages resonate, and the power that it brings. Hearing from their peers helps people to draw meaning from those stories, and then inspires them to take positive, transformational action. They humanize the organization, and bring the alignment of goals. Engaged employees understand the contribution and value they bring to the organization every day. They understand how critical their mission is, and they are passionate about being a part of it.
Remember: If you focus on it, you can affect it!
Get started today.