While most people are creatures of habit, Kristel C. is the exact opposite. "I love starting over and pushing myself out of my comfort zone," says the travel occupational therapist.
Kristel has been starting over — again and again — since 2014. From Texas to Alaska and Washington to North Carolina, she's crisscrossed the country while working travel OT jobs with CompHealth, and she loves every minute of it.
A location for every mood
One of the biggest reasons Kristel loves traveling is getting to know new places. "I love exploring and seeing the beautiful scenery, learning new cultures, and meeting new people," she says.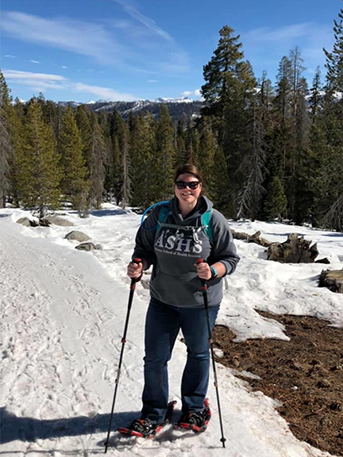 "Each location has had its enjoyments, from rafting and hiking in Alaska, to exploring the Hoh rainforest in Washington, to exploring Washington, D.C., and the Shenandoah mountains, to laying on the California beaches after a day of visiting theme parks. There is always something to do for whatever mood you might be in."
She even anticipates the travel will be helpful in the future when she decides to settle down somewhere. "Each state has something different, and it's a great way to find out what I like. When the time comes to stop traveling, I'll have a good idea of where I want to be."
Home is where the friends are
So far, Kristel says her favorite assignment has been in North Carolina, where she enjoyed the job and the scenery, but also met a group of people whom she now considers her best friends.
In addition to hiking and reading while on assignment, Kristel always puts in the effort to make friends. "I reach out through the travel Facebook group and other online groups," she says. She also checks in with her recruiter to see if CompHealth has other travelers working nearby, and she finds a local church to attend, too.
Traveling isn't just an opportunity to discover new places, but a chance to get to know people she never would have met otherwise.
An agency focused on her goals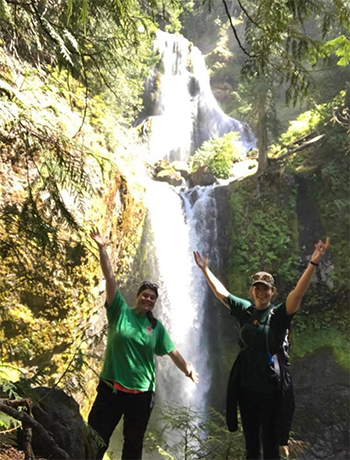 Kristel didn't start her travel career with CompHealth, but after some communication hiccups with another agency, a fellow traveler recommended she check out CompHealth.
"I called the rep and instantly felt like she and CompHealth would be a great fit for me. It felt like their focus was more on me and what my travel goals were, and less on marketing the company," she says. "Switching to CompHealth was one of the best decisions I made."
Kristel says everyone she's worked with at CompHealth has been easy to work with. "The licensing department has been a blessing. They've helped me stay on track with managing 13 licenses. If there was an issue with pay, the payroll staff was always quick and efficient to correct a mistake."
Advice for new travelers
For those considering following in her footsteps, she advises new travel OTs to pack less than you think you'll need. "It will still be too much!" she says.
Most of all, she recommends taking advantage of the opportunity to learn from the new places, people, and ways of doing things you'll encounter. Her mantra: "Be flexible!" — it makes all the difference.
Ready to learn more about life as a travel occupational therapist? Give us a call at 800.453.3030 or view today's travel OT job opportunities.