November 10-16 is
Nurse Practitioner Week
, and to commemorate the occasion, we're pleased to introduce you to Linda Bell, an NP who is making a difference at home and around the globe. With 40 years of experience in healthcare and 15 years as a
family medicine nurse practitioner
, Linda finds purpose not only in helping patients, but in educating and training nurses, NPs, and doctors all over the world.
Redirecting instead of retiring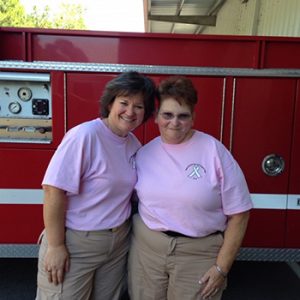 Working as a locums NP for the few years has allowed Linda to "redirect," a term she uses to redefine the idea of retirement and create the job she's always wanted. Linda currently owns and runs an educational company full-time. For the past 10 years, she's been all over Africa and Vietnam, doing
medical mission work
and educational training. Her work with young doctors and nurses in advance cardiac life support has been a highlight. She is also an EMT paramedic and has worked in fire-rescue education. Linda is thankful she's reached this point in her life and career. After putting in her time, she's been able to align her job to fit her lifestyle and interests. "I really want to be able to go out and do what I like to do: work in the communities, work in community health, work in the clinics as a family medicine nurse practitioner," Linda says. "I want to take care of patients. I like to mentor new nurses and nurse practitioners." To these young nurses and healthcare professionals just getting started, Linda recalls a piece of advice she's often offered: "Make sure your pension becomes your purpose; one day, you'll be able to do what I'm doing." Linda says she
loves the freedom
that comes with making the shift from day-to-day management, to the various projects she now contributes to.
Helping wherever there is a need
Linda is originally from Alabama. For the past 30 years, she and her husband of 49 years have resided in north Florida. She has enjoyed being involved in her local church and seeks out ways to help wherever she sees the need.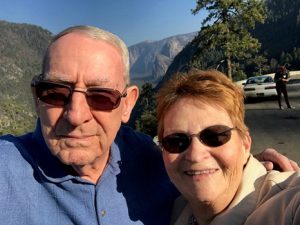 While working with Apache women in a domestic violence shelter in San Carlos, Linda called upon her church members to boost her efforts. The "busy bees," as Linda lovingly refers to them, sewed dresses for children ages two months to 10 years and sent them to her, along with bed sheets for the displaced women and children to use in the shelter. During this time, she met a neighbor who was also helping Apache Indian youth in detention centers. Linda says she wrote back to her church, asking again for bibles and other accepted material. "I look for little opportunities like that and what resources I know that we can pool in to help people."
Facing wildfires with the Red Cross
In 2018, Linda took a locums assignment with CompHealth at two clinics in California, helping underserved patients ranging in age from newborn to geriatric. While she was there, the Carr and
Mendocino Complex fires
began. Clinics lost power and were unable to operate, and members of the community were displaced and forced into shelters. Linda showed up at a
Red Cross
station and volunteered to help wherever there was a need. "I worked real close with the Red Cross, helping the people that showed up to the shelters and had left their medicine behind," she says. "I worked with the local pharmacy and eye clinic, and was able to help those people get their blood pressure medicine, their diabetic medications — enough to get them through until the crisis was over." Linda says making it through those challenges in California was manageable, thanks to Gaelle, her CompHealth recruiter. "She listened to my stories and predicaments. She would reach out to me and was concerned about me. She does a great job for her company. It gave me confidence in the company that sent me out."
Lending an ear and giving a hug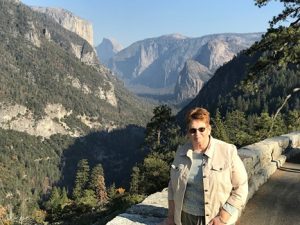 Linda leans on the simple adage that sometimes, simply lending an ear is the best way to gain the confidence of patients from all backgrounds and in various situations. "You just have to give them a hug, sit down, and listen to them — listen to what they're saying, listen to their concerns." This approach has been influential with past patients Linda has served among. Many have reached out to her on Facebook, asking when she plans to return. As Linda replied to former patients of the Senior Citizen Association in North Carolina, she doesn't plan to settle down anytime soon. "There's more in the world that I've got to see and I've got to do."
Looking for your next nurse practitioner job? Give us a call at 800.453.3030 or view today's
nurse practitioner job opportunities
.