Critical care physician Dr. Paul Langevin can breathe a well-earned sigh of relief. He just finished working 53 days straight fighting COVID-19 at a hospital in New Jersey. The virus' destructive path left the Garden State number two after New York with more than
160,000 confirmed case and 12,000 deaths
as of the beginning of June. Without the
efforts of thousands of providers
like Dr. Langevin, the devastation would have been far worse.
Locums in-between perm jobs
The 35-year veteran physician joined the coronavirus fight as a locums. Having worked at a number of hospitals in clinical and faculty positions throughout his long career, he turned to locum tenens as a bridge between permanent jobs. "A number of hospitals have closed, and waiting for the right, more permanent position to come along takes time. So in the interim, you can do some locums work," he says. He emphasizes the need for taking the initiative in a
volatile healthcare jobs market
like today's. "There have been real challenges for physicians in healthcare specialties across the board. Companies change, contracts change — job security is no longer something you take for granted. You have to act proactively. Locum tenens jobs really provide the flexibility and opportunity that you need if you want to continue to work."
Qualified to step in
[caption id="attachment_18037" align="alignright" width="300"]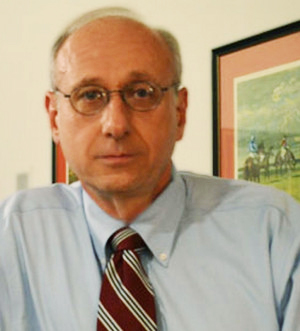 Dr. Paul Langevin[/caption] When the coronavirus crisis hit, he put that initiative to work again. "There was a really intense need for physicians with critical care skills to manage these patients," says Dr. Langevin. "I do both anesthesia and critical care, and I just could not be sitting around doing very little. I called CompHealth and asked if somebody had a need that was overwhelming." The overwhelming need turned out to be in New Jersey, and CompHealth arranged the assignment. Dr. Langevin was qualified to fill any number of roles fighting COVID-19 in New Jersey. He received his MD-PhD in Missouri, did a general medicine residency in New York, one in anesthesia in Florida, and finally a critical care residency in New Hampshire at Dartmouth. Still, with all his training he had never faced a global pandemic. Fortunately, the hospital he was assigned to was extremely well-prepared to meet the challenge.
A hospital's exceptional response
"The hospital was superb," he says. "They had a plan to meet the crisis, they had the financial capability to enact the plan, and they executed it. Everybody in the facility was single in purpose. We knew what we needed to do to get the job done, and we got it done." At one point, he says the engineering department was building an ICU every day. "When we were at maximum census, 148 intubated patients, it was overwhelming." Dr. Langevin admits that taking care of so many
COVID-19 patients was exhausting
. "They were incredibly sick. The mortality rate was extremely high, and you needed to work cautiously so that you don't contract the illness. The anxiety associated with that every day took its toll." Through it all, the healthcare facility treated their locums physicians like members of the team and were thoughtful about how they integrated them into their system. "Absolutely seamless," he says. "They knew how to get me engaged in their medical facility and up to speed in absolutely no time. My suggestions and recommendations were taken very seriously. I was welcomed as part of them. I really did feel greatly appreciated." With locums assignments, Dr. Langevin usually chooses those of longer durations, say, a month or more. He's now had assignments in Ohio, Pennsylvania, New York, and New Jersey, but this latest one, fighting COVID-19 in NJ, has proved to be one of the best so far, despite its 53-day hectic pace.
Advice for other docs
Dr. Langevin recommends locums for anyone like himself in-between jobs and offers the following advice. First, "Try and learn as much as you can about the facility before you go there." Second, "You want a locum tenens company to represent you so that you have some guarantee and some expectations that you are pretty sure are going to be met." He considers his partnership with CompHealth "absolutely a pleasure. I never worry about what is going to happen when I get to an assignment," he says. "I never worry about having things done the way that they are supposed to be done. I never worry about having malpractice coverage or my compensation being sent to me. I just don't worry about any of those things because CompHealth takes care of all of that. They go out of their way to really support physicians. A lot of
permanent
physicians don't even get that kind of support. So I have been really enthused to work with the people at CompHealth."
Want to explore locum tenens yourself? We have jobs available for nearly every physician specialty. Give us a call at 800.453.3030 to learn more or view today's locum tenens job opportunities.