More and more physicians are choosing — and succeeding — at part-time work. These doctors have chosen part-time jobs for a plethora of reasons, such as to prevent burnout, spend more time with family, pursue hobbies or moonlight a part-time secondary career. If you a physician who likes the idea of more freedom and fewer working hours, here are 10 must-knows about going part-time.
1. Part-time jobs for physicians are growing
Part-time is identified as someone working less than 40 hours a week in a field where the average workweek is often 60 or more hours. In 2010, part-time doctors made up 21 percent of the physician workforce, compared with 13 percent in 2005, according to the Cejka Search/American Medical Group Management Retention Survey. In 2012, that number rose to 31 percent of survey respondents identifying themselves as part-time.
2. The numbers may get even higher
In the "A Survey of America's Physicians: Practice Patterns and Perspectives" by the Physicians Foundation in 2014, physicians were asked if they planned to make any changes in their work over the next three years. More than 18 percent said they would cut back their hours (not necessarily to part-time, but perhaps to more manageable full-time hours), 9 percent planned to switch from full-time permanent to locum tenens, and more than 6 percent planned to go part-time, which would add more doctors to the part-time workforce.
3. Turnover is driving the conversation.
Healthcare facilities overall are becoming more open to the idea of part-time positions in order to retain valuable physicians because of high physician turnover and the high cost of recruiting and replacing a full-time physician, estimated by Cejka Search as a $1.2 million loss for a practice.
4. There are different ways to make part-time work
One is through job-sharing, where two doctors share a single full-time position, including on-call rotations. Dr. Jeff is a radiologist who blogs as the Happy Philosopher. He decided to move to part-time in his mid-30s because he was burning out.
"It was that or downsize my lifestyle and leave healthcare in five years," he says. Instead, he managed to work out a co-share where he and another physician exactly share one full-time radiology role, including its on-call portion, equally. It has allowed him to spend more time with his family, along with pursuing other hobbies, like his blog. His move to a part-time physician job also eliminated the burnout he was feeling. "It has made me a better doctor. I have more energy for work now and more excited about doing it."
5. You can choose your own hours
Another way to go part-time is to create a private practice based on specific hours and days of the week. Some physicians have been able to establish practices where they're available set days, which sometimes includes expanded hours for seeing patients into the evening one or two nights a week to better accommodate patient schedules. Some physicians have made this work better by hiring PAs, digital assistants to take on much of the paperwork, and, of course, working this all out in advance with any other physicians in the private practice.
6. You can take a temporary assignment
Another popular way to go part-time is through locum tenens, which in Latin means "to hold the place of, to substitute for." This is where a physician (who can be working part-time or full-time hours) steps in to pick up work when a healthcare provider is short-staffed because of any number of reasons, such as needing someone to cover while they're recruiting for a full-time employee, or when a doctor is out on leave. Some locum tenens physicians choose to be part-time with no other work. Some choose locum tenens full-time in order to gain flexibility and to work more set shifts, while still working full-time. Some do it part-time in order to spend time working on another healthcare-related paying passion.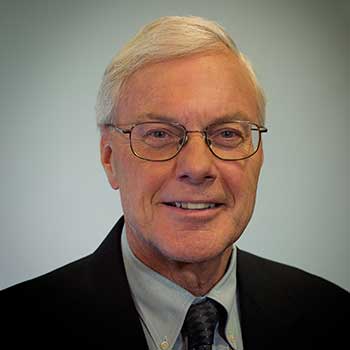 In the past, locum tenens was commonly used as a way for older physicians to keep working, but at a less demanding pace. This is still the case for numerous physicians, such as Dr. Michael Higginbotham, a cardiologist. When we interviewed him for a story, and he said, "Locums is ideal for people like myself who want to be part-time physicians."
7. You can craft your own practice
In addition to those looking to semi-retire, locum tenens is attracting a number of younger physicians who use it as a simple way to go part-time, or as a way to craft their own ideal healthcare practice, like Dr. Amy Wecker.
After feeling burned out as a partner in a multi-specialty private hospital in Miami, Dr. Wecker decided she needed to make some career changes. She left the practice and turned to part-time locum tenens in addition to opening up her specialty clinic on a part-time basis, and is thrilled with the career she has built. "I love being a doctor, but I can't devote 100 percent of my life to it," she shares in an interview. "There has to be a balance, and locums has been able to help me achieve that. I have never in my whole life had free time the way I've had these last two and a half months [working locums]. Even the days I work are not like the days I used to work."
8. You can align your schedule with your best performance
Another way that doctors are going part-time is by working it out directly with their medical groups to allow a less-than-full-time arrangement. This is how Dr. Katie Noorbakhsh, who specializes in pediatric emergency medicine, made going part-time work for her group. In her blog, she says, "My best patient care is delivered in 9 eight-hour shifts a month."
9. Make sure it's a win-win
If you do decide to go part-time, you'll need to ensure that this arrangement works for everyone involved. "Realize that certain types of medical work lend themselves to flexible part-time hours, where others might not be as easy to work out," Dr. Jeff points out. Shift-oriented specialties, such as hospitalists, radiologists, anesthesiologists, pathologists and ER docs, may find part-time easier to arrange.
To make it more enticing for the healthcare group, you might consider working the less-popular time slots or the hours with highest patient demand. Other ideas: offer to take on full-time on-call hours and/or cover some of the group's least popular administrative duties.
10. Be sure to account for meetings
When working in a non locum tenens capacity, realize that you'll likely be working more than exactly half time. "Even if you are only working half the number of clinical and call days, you will probably be expected to contribute just as much to the nonclinical work," Dr. Jeff notes. "This will include committees, meetings, practice building, continuing medical education, re-certification, etc. I have spent many of my 'days off' in the hospital at a meeting, giving a conference, etc. This is the cost of working part time."
Interested in working part-time as a locum tenens physician? Give us a call at 800.453.3030 or view locum tenens job opportunities.