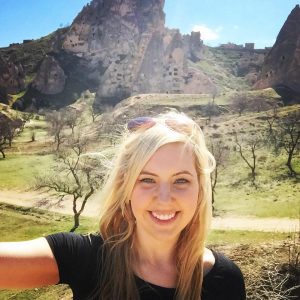 Occupational therapist Elizabeth Riley was ready to travel as soon as she passed her boards and obtained her license in November 2016. She had been looking at various travel jobs but finally found the perfect first job at Texas Medical Center in Houston. She wanted to travel to help build her clinical experience as a new grad with the added benefit of seeing new parts of the country at the same time. "I am one month into my first travel setting and it is absolutely the perfect job for me," Riley says. "I already extended my contract to 26 weeks, and as perfect as it is for me, I want to have other clinical experiences and continue to travel after this assignment." Travel jobs are a great way to experience different clinical settings. From small rural hospitals to large urban healthcare centers, the patients and health concerns can vary greatly. Every new experience adds to a healthcare provider's knowledge base and makes them a better caregiver.
"Houston is very different from the small New England town I lived in my whole life, and I am loving the change of scenery. Texas Medical Center is the biggest in the world-and learning is valued here. I have the opportunity to treat patients in clinics, outpatient, and inpatient. I am serving as a resource to surrounding universities, have access to their cadaver labs for my own review, and get to observe surgeries. I was also given the opportunity to travel to the Mexican border to help at an outreach clinic. All these experiences are part of my job!"
[caption id="attachment_10147" align="alignright" width="300"]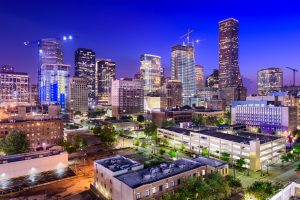 Downtown Houston, Texas[/caption] As a new traveler, Riley also wanted to quickly make new friends. She found instant friends in the form of her coworkers who would do things with her after work. She also made connections with other therapists in the area using the Bumble BFF app. Another benefit Riley found from being a travel therapist was that she was buffered from company politics allowing her to completely focus on patients and becoming a better OT. Interested in having a similar travel experience?
Check out our open jobs.