Pursuing a pastime can make you a better healthcare provider — here's why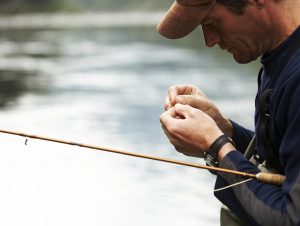 "All work and no play …" is a phrase almost all of us can recite in our sleep. When we
get
some sleep, that is. Whether you are new in your career, well established or looking at retirement, having a hobby or pastime can make a substantial impact not only on your personal well-being, but also on your professional performance. We all need to unwind and detach from the normal routine. That's why vacations are so popular and sought-after. Being a locum tenens or travel healthcare provider offers a tremendous opportunity to literally mix business with pleasure. What are the key benefits a hobby can bring a hard-working professional? Let's find out, thanks to a 2009 study published in
Psychosomatic Medicine
, a peer-reviewed journal of the American Psychosomatic Society and other resources.
Better physical health and function. The study reported that hobby-practicing participants had "lower blood pressure, total cortisol, waist circumference, and body mass index, and perceptions of better physical function" after undergoing measures of their physical states.
Higher levels of "positive psychological states." In other words, active hobbyists feel better about themselves and their world.
Lower levels of depression. That's to be expected if people have those higher levels of 'positive' states, but it's also something that's long been suggested by psychiatrists. In 1952, Karl Menninger, M.D., said play was "one of the best antidotes for low morale and other conditions that might lead to mental illness," according to the Journal of Health, Physical Education, Recreation and Dance's June issue.
You'll likely keep burnout at bay. This circles back to the "all work and no play…" motto, of course. Writing at VeryWell.com, Elizabeth Scott, M.S., asserted, "hobbies can help buffer the effects of a stressful job, and mitigate factors that contribute to burnout."
Different social interaction. Practicing a hobby that involves others — whether it's at a stamp collectors' club, an archery competition or a regular fishing group — naturally expands your social circle and enhances the hobby experience.
How to find the time for such pursuits? For several physicians, working
locum tenens
assignments offers an ideal solution. "I do
locums
because I know exactly what I want to do," says
Dr. Tammy Allen
. "I've probably been to every continent except Antarctica, and I'm trying to convince my husband to go there now before it falls into the ocean. I believe that when you travel overseas, a week or two weeks is not enough. So my trips tend to be three to six weeks. I couldn't do that with any other job. I have work/life balance and I do the things that I love to do."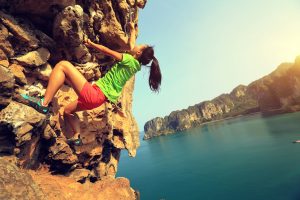 Cardiologist
Dr. Michael Higginbotham
adds that working as a locums enabled him and his wife to pursue their active hobby of dog breeding, while continuing to serve, part-time, as a physician. By discovering a hobby and dedicating time to it, you can recharge your batteries, and return to work with a better outlook, more energy and an enhanced perspective. Working locum tenens or travel assignments might be an ideal way to do a deep dive into a hobby while maintaining your professional vigor.