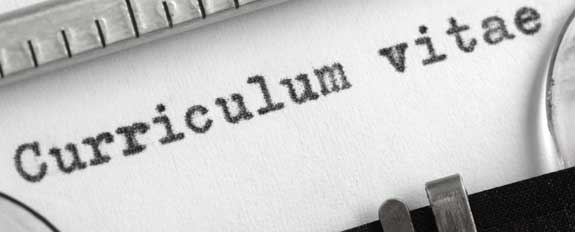 When you're applying for a new job, an updated CV is a must. These five tips can help you refresh your CV so you can land that perfect position.
RELATED: What They Didn't Teach You in Medical School
Account for every relevant position on your CV. Employers want to know where you've worked and how you've spent your time since graduating. It's easier for you to get credentialed by a hiring manager or agency if everything is in place and documented.
Be aware of gaps in employment — and ready to explain them. If you took some time off for a vacation after graduation or even left the medical field for a time to raise a family, your CV will have some gaps. It's a good idea to explain these gaps in your cover letter. Listing volunteer experience you gained while not employed is also a great way to fill in your CV.
Make your CV more conversational. Medical jargon has its place in a healthcare facility, but it can seem stuffy and impersonal on paper. Begin bullet points with active verbs, such as "taught," "improved" or "visited," and use quantifiable numbers whenever possible to give your experience weight. For example, writing that you helped 30 patients weekly to regain their mobility in a rehabilitation center is more effective than simply listing your responsibilities at the facility.
Keep your references current. While you may not include your references with your CV, you'll want to have them handy should an employer ask for them. Make sure you have current contact information for each reference, and check that you're still on good terms with former bosses and co-workers you have listed.
Keep it to four pages. While CVs do not have the same length restrictions as traditional resumes, you should aim to keep yours as clear and succinct as possible (a 4-6 page CV is typical). Remove irrelevant information and focus on the skills and tasks that provided the most valuable work experience and training.
RELATED: Freud's Insights on Your Personal Brand and Crafting Your CV