As respiratory therapist Kimberly Young sees it, flexibility and freedom are flipsides of the same coin. In her travel RT jobs, she has a simple approach for turning hospitals into fans who want her back — she's flexible in meeting whatever their needs may be and demonstrates an attitude that puts the hospital's needs first.
'This is your home'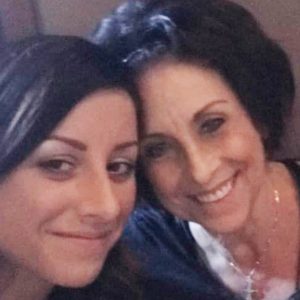 "I treat you as though you are my full-time job," Kimberly says. "This is your home. You're inviting me into your home to work. I will work days, nights, or weekends. That is how I feel when I am traveling — I am there to do the best job I can for the facility, and that means working every shift I have to work, day or night. Flexibility is the big thing for a traveler."
In return, her flexibility earns her the freedom to travel while someone else foots the bill, allowing her to see things she'd never experience otherwise. That to her is a worthwhile compromise.
But compromise isn't necessarily everybody's cup of tea. She has seen temporary staff arrive at an assignment and insist on their way of doing things or start off by making demands, like time off to travel. "You don't go in there putting demands on the facility that is paying your bills," Kimberly says. "That's not what we are there for."
Special memories with her daughter and granddaughter
After finishing her shifts, she puts her free time to good use — exploring the countryside, uncovering fun out-of-the-way places, and visiting the famous ones. She's done so for years.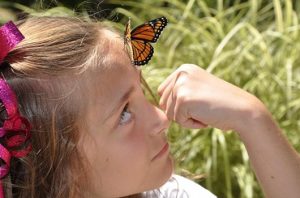 Especially memorable was bringing her daughter and granddaughter along to share her adventures. They went to South Dakota together, taking in Mount Rushmore and the little town of Deadwood, the inspiration for TV shows and movies, as well as the final resting place of Old West legends Wild Bill Hickok and Calamity Jane. Mom, daughter, and granddaughter all loved it.
Becoming a better RT
Kimberly hails from the small village of Brighton, Illinois, north of Saint Louis by about 40 miles. It was 36 years ago that she embarked on a RT career which she imagined would be "a really good profession to get into" seeing as she had a history of asthma. She started travel in 2003 when "the kids were starting to get older, and I thought it would be a great way to see the country."
But RT travel has brought benefits besides seeing the country. It's made her a better RT, she says.
"I've gotten to learn from the littlest hospital to the biggest hospital," she says. "You learn something new everywhere you go." While she admits long-term positions have some advantages, she feels being in one place a long time tends to limit your perspective. Travelers are "open-minded to the changes that benefit patients, the changes that can help them."
Challenging assumptions
At the same time, her travel experience sometimes challenges her assumptions, as treating patients with COVID-19 did.
The pandemic took her by surprise, but not the way it did most people. She was expecting the devastating effects she encountered with the H1N1 crisis in 2014 where she was working in Salinas, California. The ICU was filled with extremely sick virus patients. But that hasn't turned out to be her experience with COVID-19 so far. Small hospitals were told to prepare for an overflow of patients from overwhelmed larger hospitals which never happened.
"I work in a really small hospital. We've had a few COVID patients, but they've done really well and went home. Even in the nursing home, we had an 80-something year old guy that went home just fine." Nurses that Kimberly spoke with from other hospitals had similar experiences. All, however, breathe a sigh of relief that COVID-19 hasn't been worse.
Enjoy the experience
Through all of her travel RT jobs, there has been one constant, a travel company she could count on. She can't say enough about her partnership with CompHealth.
"I love CompHealth. They're my favorite company. Every single department is prompt, helpful, knowledgeable, and go out of their way when you have a bad day. They're just good people — a great, great, great company."
For would-be respiratory therapy travelers, she has really simple advice: enjoy every minute of it.
"You get to see the country on somebody else's dime, so have a good time. Go into your facility with a positive attitude as if it's their home. Be willing to work any shift. That's the best advice I can give. If you go in like that, you'll always be asked to stay."
If you'd like to see if working as a travel respiratory therapist is for you, give us a call at 800.453.3030 or view today's travel RT jobs.