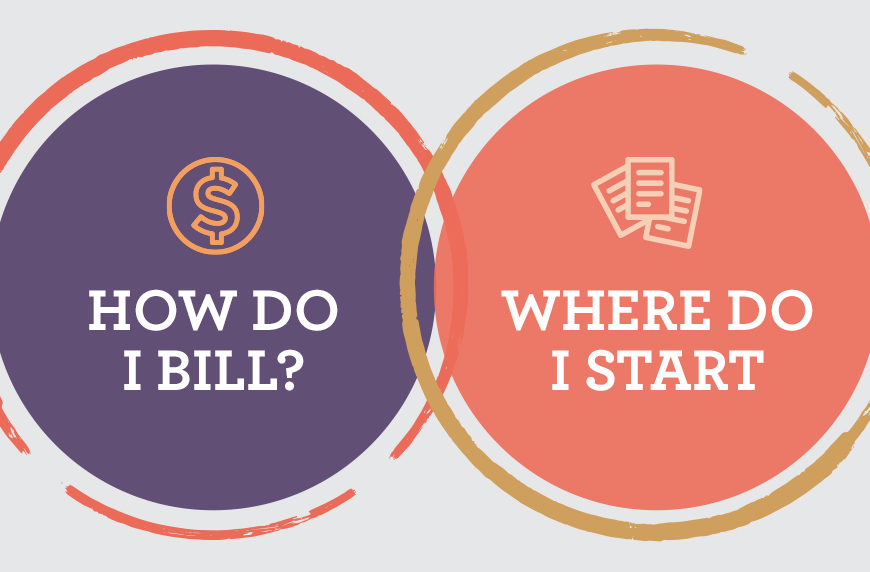 Are you collecting revenue for services performed by locum tenens at your practice or healthcare facility? If not, it's like you're leaving money on the table.
Regrettably, this oversight happens all too often. Whenever we counsel a hospital client about physician reimbursement — which seems to be becoming a weekly occurrence — it's both uplifting and depressing, because we know that for every client who brings it up there is another who either isn't aware or not addressing it.
We've created a cheat sheet that graphically summarizes the information at a glance.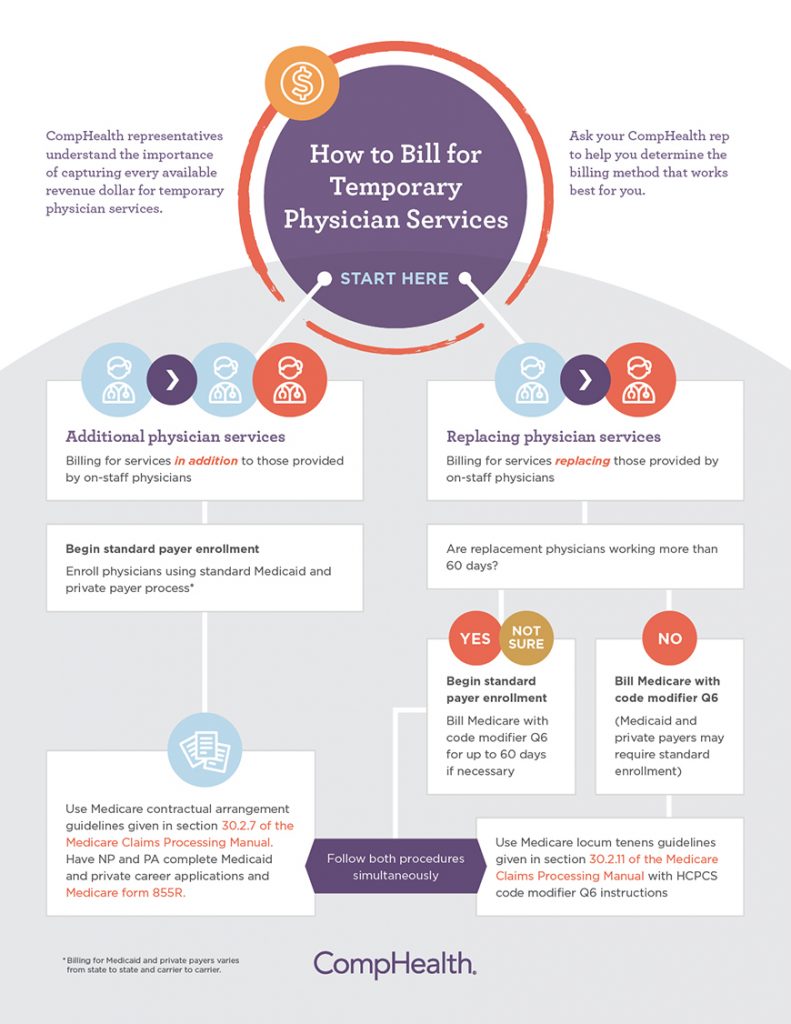 We believe this is a growing problem that we need to counter with education. As a locum tenens staffing company, it is our duty to help spread the word.
We cannot stress enough the importance of getting properly reimbursed for temporary short or long-term physician coverage. With a little planning and effort, you should be able to submit and collect for every procedure performed by a locum tenens provider.
Of course, you are always welcome to contact your CompHealth representative for help in determining the billing method that works best for you. It is our desire that you capture every available revenue dollar.