[caption id="attachment_6080" align="alignright" width="200"]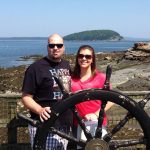 Monica travels because she's not ready to settle down[/caption] Have you ever thought about becoming a traveling
PT
,
PTA
or
SLP
? Many therapists are choosing traveling assignments because it has given them the flexibility, experience and life-style they are looking for. Here are several reasons why therapists end up choosing traveling assignments:
1. Prevents Burnout and Boredom
Physical therapist Monica
and her husband Raymond, a physical therapist assistant, have had the opportunity to travel together as a couple. Not only do they get to work together, they also get to work with many others who have become close friends. Experiencing different locations has not only kept them from being bored, but it's helped job burnout.
2. Gives Recent Grads a Chance to Explore
Rachel
, a CompHealth physical therapist, decided to travel when she realized she wasn't ready to settle down. Travel assignments were a great way for her to explore new places and figure out where she wanted to live permanently. Rachel has also loved that traveling has given her many opportunities to learn new skills.
3. Offers Flexibility
Speech language pathologist Jenny
decided to leave her full-time job at a hospital and work as a traveling therapist. She discovered that it gave her flexibility to travel, explore new places and even meet new people. Even better, she didn't have to give up her sense of stability to earn this new-found freedom. [caption id="" align="alignright" width="200"]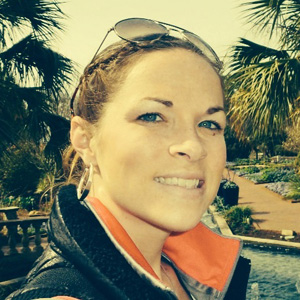 Nicole uses travel assignments to grow professionally[/caption]
4. Allows for Professional Growth
Nicole
, a traveling physical therapist, has loved the feeling of not knowing where she will be three months from now. Traveling has given her the opportunity to network and improve her skills. "Everyone has different knowledge and experience to draw from — it all helps you grow as a professional," she says.
Tips for Starting Your Travel Career
Start the job search early - Don't wait until you have finished your last clinical to start interviewing.
Refresh your resume - Make sure your resume is well-written, with dates of your education and each clinical listed separately.
Compare travel vs. permanent jobs – Travel opportunities usually earn more than a permanent position, but remember that employers pay benefits to a permanent employee and often follow a pay grid.
Compare salary packages – Focus on salary, benefits, sign-on bonuses, relocation assistance and even loan forgiveness.
Choose a work setting – Consider the big picture of where you would like to work.
Understand your needs ­– Figure out what you want to accomplish in your position and prepare to articulate this to a potential employer.
Work with a reliable search firm – Your consultant should understand your needs and expectations.
Interview for and accept the job – Once you are happy and have accepted an offer, your search firm should follow up with all the necessary details (boards, licenses and housing).
To read more about tips for starting your career as a therapist,
click here.
Interested in being a traveling
PT
,
PTA
or
SLP
? Click on the links to check out open jobs!