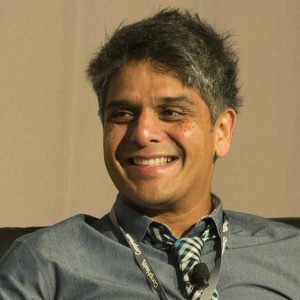 Dr. Mandaar Gokhale knows the importance of quality care in the worst of emergencies. When he was a young child, he became well-acquainted with the medical world after he fell through a glass door. Emergency doctors and nurses took care of him initially, and then, because he had nerve damage, he continued to see a variety of doctors. Fast forward a few decades, and Dr. Gokhale is now working as an
emergency physician
. He has traveled across the country, enjoyed the flexibility of locum tenens, and perhaps most importantly, he's been able to help people just like his doctors helped him when he was a child.
The emergency room as a stage
After medical school, Dr. Gokhale decided to move out west. While he trained to be a doctor, his other passion was acting. Throughout his life, Dr. Gokhale has been in plays, as well as a band, and he decided that California would be the best option for his acting career. He combined his love for acting and his desire to give back with medicine when he called CompHealth. He knew he wanted to be in California, with a schedule that allowed him to work as well as act, and locum tenens was the perfect option. Dr. Gokhale chose to work as an emergency room doctor because it offered the same thrills as acting. "When you're on stage or when you're in a film, there's usually one or two other people that you're taking your cues from," he says. "When you're in an ER, you're taking cues from a lot of people—from the patients first and foremost but also from the nursing staff—and you have to choreograph this dance, which is making an ER work." Dr. Gokhale enjoys working locum tenens because it helps him enjoy his work, which leads to better care for his patients. "You work in an environment you're really happy in and you're not stressed and you're doing it because you've chosen to do it," Dr. Gokhale says. "The best physicians are the happiest physicians who really want to come to work, who want to sit down and talk to patients and make their patients know that they care."
Working for communities who need help
Dr. Gokhale decided to study medicine primarily because he wanted to help people, and fewer places need as much help as rural areas do. Before he started working, Dr. Gokhale explains that he saw rural areas, particularly in the central United States, as "flyover states." He wondered who lived there and why. Now, though, he sees these states as charming and comforting. One group of people who needs extra medical help is Native Americans living in rural reservations. Gokhale spent time working as a doctor for a reservation both during medical school and with CompHealth. He provided care for people who hadn't seen a doctor in years and needed help for all sorts of issues. In addition, Dr. Gokhale has worked in a small town in eastern Wyoming since 2009. This place has no full-time doctors, so his services are always needed. He says this job has given him perspective into what it's like to live in a small town.
Balancing life and your career
While Dr. Gokhale enjoys being able to help his patients, he also knows that it's important for him to help himself and his family. He enjoys working locum tenens because it allows him to balance his career with his life. "I think that locum tenens really fits in with the ebb and flow of life. There are times in which you are uber available and you can work hard, and there are times where you just don't want to work," Dr. Gokhale says. Dr. Gokhale now works locum tenens full-time. When he's not working, he continues acting and performing music, as well as traveling the world. Are you interested in enjoying the ability to help those in need combined with a flexible career like Dr. Gokhale? Check out open
locum tenens jobs with CompHealth
.