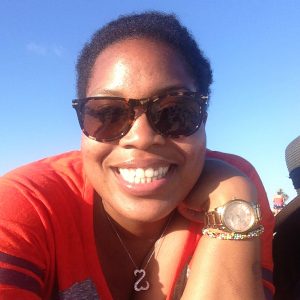 Growing up as a proud military brat, Nicole knew what it was like to travel from state-to-state. So making the jump to traveling as a
speech language pathologist
was an easy decision.
"I think there's this innate feeling of opportunistic ideals of the 'the world is my oyster,'" she says.
Nicole did research and reached out to several companies, but chose to work with CompHealth based on the personal connection she made with her recruiter. "I like the consistency at CompHealth," Nicole shares. "CompHealth had more appealing options with renowned employers including opportunities in mixed settings."
Gaining Experience on the Road
Nicole has been traveling for nearly a year and the highlights of each of her assignments come in the experience she gains from working on multidisciplinary teams. She has worked with patients with ALS and autism, and the hardest part for her is saying goodbye to them. "I've enjoyed and appreciated something different about each location," she says. "I always love working with the patients!"
Exploring New Locations with Other Travelers
Meeting other travelers while on assignment has allowed Nicole to experience what the areas have to offer. From eating at local restaurants to taking tours, she has made new friends that share her love for traveling. "I've met other travelers along the way that were the same age and single, so we're always up for anything," she explains.
California Dreaming
Nicole's favorite assignment has been in Northern California where she enjoyed her co-workers and the patients she had the opportunity to serve. Here are a couple of her favorite areas: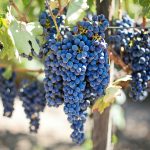 Napa, California
Although the city of Napa and the surrounding valley are known for their grapes and wines, this beautiful area offers much more. "I try to do what the locals do and then, what a visitor might want to explore," she says. Between the wine tasting, the downtown area has shops and fine eateries. If you're a foodie, this place is heaven.
See open SLP jobs in California.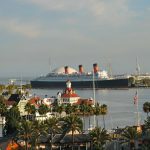 Harbor City, California
Just east of the Pacific Ocean, Harbor City is a playground for water enthusiasts. Two of the main attractions are a short drive away in neighboring Long Beach. The first being the
Aquarium of the Pacific
, which displays more than 10,000 animals to exhibit the diversity found in and around the Pacific Ocean. The second is the Queen Mary. This 1930s cruise liner takes you back in history, features fine dining, and is a great place to experience the California coast.
Just Do It!
Nicole has loved her time as a traveler. She advises to ask questions, learn from those around you and be willing to try new things.
"Live like you're in a dream," she says. "Acquire memories, not things and always remember it's only 13 weeks!"