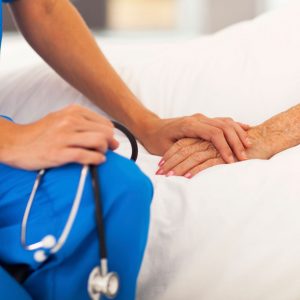 We are constantly working with hospitals and practices to speed up the credentialing process so you can get to work faster. One hospital recruiter recently told us, "At our hospital, it takes at least 45-60 days just to start a person." However, she added, "If you're more prepared, your file will go a lot smoother. If you're already licensed and that process is done everything just goes very smoothly."
A Dedicated Licensing Team
CompHealth's rigorous screening process ensures that every provider is credentialed and ready to work with a new facility. "At CompHealth, we get the physicians into the hospitals quicker," says CompHealth representative Tammy Britt. "We have a licensing team that is dedicated to focusing on licenses. We've built relationships with boards, we have familiarity and experience with the entities that we are reaching out to for verifications. So it really does let us get those physicians into the hospitals quicker." SEE ALSO:
5 Traits to Look for in a Locum Tenens Recruiter
In-House Hospital Privileging
From following up on references to checking backgrounds, CompHealth takes care of the time-consuming work that makes the process easier for facilities. "We have an in-house hospital privileging team that works hand-in-hand with the medical staff office," say Jimmy Harbison, another representative at CompHealth. "That takes a lot of stress off of hospital recruiters because they don't have to worry if their privileges will be done on time or if they'll get everything they need from their credentialing department. Those two departments are working together to make sure that that doctor is ready to go when the assignment starts." To see just how quickly a CompHealth representative can help you get your next job, call
800-453-3030
or visit
www.comphealth.com/resources
.