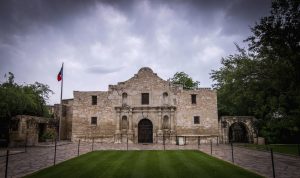 Whether you prefer to keep Austin weird or remember the Alamo, Texas is a state big on beaches, sports, history, ranches and rodeos, music and food. Its need for
locum tenens
physicians is also big, with many jobs available throughout the vast state. Locums assignments in Texas vary from big city assignments in Dallas to small town life in the state's oldest city Nacogdoches. Though there is a need for physicians of all types, the lone star state has an especially pressing need for the following specialties:
North – Amarillo/Lubbock
Home to the cities of Amarillo and Lubbock, the northern part of Texas also inspired the lyrics
"The stars at night are big and bright, deep in the heart of Texas."
Along with the star show, northern Texas also features dramatic canyons as well as
Route 66
if you feel like taking a nostalgic drive.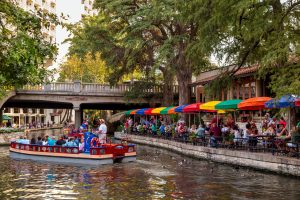 Central – San Antonio/Austin
San Antonio is famous for the
Alamo
(just don't ask if it has a basement) but did you know it also has a near-tropical climate that is warm year round?
San Antonio's river walk
is a gathering place for people, restaurants and shops and the city contains some of America's finest Spanish architecture. Further north you find the capital of Texas, Austin with its world-renowned music scene and the mantra
"Keep Austin Weird"
you're sure to find or hear something completely new.
SEE ALSO: Why This Hospitalist Recommends Locum Tenens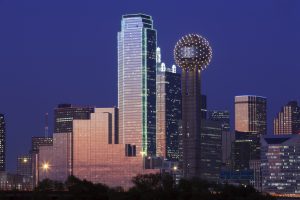 Central – Dallas/Fort Worth
From the big city life of Dallas to the cowboy atmosphere in Fort Worth, this area of the state is home to many activities and opportunities. From the
Dallas Cowboys
,
Texas Rangers
and
Dallas Mavericks
to the
National Cowgirl Museum and Hall of Fame
, a wide variety of sites and activities are readily available. Fan of
Dr. Pepper
? Visit its birthplace and museum in Waco (you might even find Dr. Pepper still made with real sugar). Add in great golfing,
NASCAR
and fabulous restaurants and
nightlife
and you will be happy you decided to take this assignment.
East – Marshall/Longview/Kilgore
Eastern Texas was once home to the greatest concentration of oil wells in the world. The oil boom of the 1930s continues today in the eastern Texas towns of Marshall, Longview and Kilgore with museums and other attractions highlighting the impact oil had on the area. The oldest city in Texas is also in the east,
Nacogdoches
was originally a Spanish fort established in the mid-1700s. It was also the site of three short lived republics.
RELATED: Locum Tenens for Emergency Physicians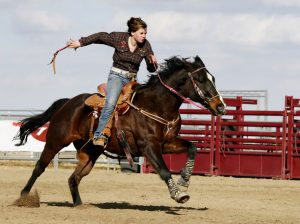 Gulf Coast – Houston/Corpus Christi/Livingston
Texas may not be known for its beaches but the Gulf Coast has more than 600 miles of pristine, soft sanded beaches and the climate to match. The area is also a
bird watchers
paradise with thousands of birds, including rare and endangered species in their natural habitats. Houston is the heart of the gulf coast and provides big city benefits like some of the state's best dining and shopping destinations. From award winning
barbeque
to fresh seafood, Houston is a foodie's dream. Add in the
NASA Space Center
,
Houston Astros
baseball and amusement parks and you've got plenty to do and see while not working.
VIDEO: Balancing Locum Tenens with Family Life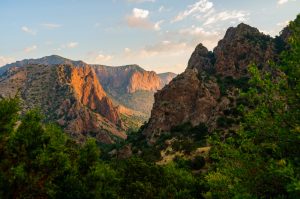 West – El Paso/Midland-Odessa
The Big Bend Country of western Texas has a lot to offer outdoor lovers. From a
national park
the size of Rhode Island to great mountain biking and hiking trails. Looking for something a bit more unusual check out the Marfa Lights. These
mysterious lights
have been seen in the area for more than 100 years and scientists have yet to explain what is causing them to appear. For more things to do in Texas check out
www.traveltex.com
. For jobs in Texas and around the country visit
CompHealth
.