[caption id="attachment_10513" align="alignright" width="300"]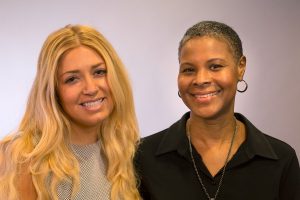 Physician recruiter Jesika Hilton and Dr. Tammy Allen[/caption] Locum tenens assignments take physicians to different settings all over the country. Physicians may be in a locums assignment for a few days or a few months. The experience they have while on assignment can vary greatly from physician to physician and facility to facility. Because of this we at CompHealth try to ensure that we place the right physician with right facility. This is harder than just matching a random physician looking for a job with any facility in need of a doctor.
Find The Just Right Job
We pride ourselves on finding all of our healthcare providers the job that is the best for them. We make an equally strong promise to the facilities that we work with, finding them providers that are exactly what they need. We do this by really getting to know our providers. The better we know a provider personally the better we can match them with a facility that will meld well with both their clinical prowess and their personality.
Read More: 6 Tips To Build A Better Relationship With Your Recruiter
[caption id="attachment_10514" align="alignright" width="185"]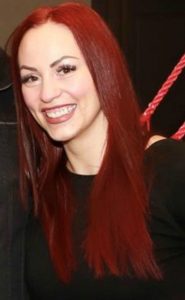 Physician recruiter Bre White[/caption]
Becoming A Team
A recruiter and a provider are a team and need to work together to find the best assignments. For many recruiters this also means experiencing the highs and lows of an assignment while it is going on. For Jesika Hilton, a hospitalist recruiter, and one of her physicians this means weekly calls not about work but just to check in with one another. "I have a great relationship with Dr. Allen. She calls me once a week, not about work, just to check in and chat about life," says Hilton. "Because of our relationship she took an assignment in a rural area that wasn't her first choice. She took the assignment anyway and ended up having experiences that reinvigorated her as both a locums and a physician." Bre White, a pulmonary/critical care recruiter, has worked with one physician for almost seven years. They know and trust each other personally and professionally and their friendship will continue whether they work together or not. "We've combined forces and operate as a team. We're in this together. Her success is my success," says White.
Read More: Dr. Tammy Allen, A Physician And A World Traveler.
Build Trust
Building trust doesn't happen overnight. Some providers are very specific in what they want and need from a recruiter. If they think you are just trying to sell them something or are only interested in what their working can do for you, you won't build a relationship. [caption id="attachment_10518" align="alignright" width="300"]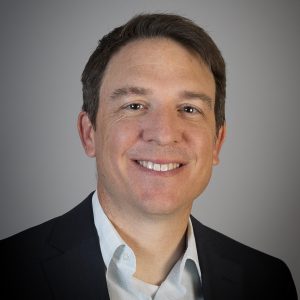 Physician recruiter Clint Hubler[/caption] "It can take time to build trust to the point where a provider knows you really have their best interests at heart. But once you get there they open up and you can have a much stronger relationship moving forward," says Clint Hubler, a cardiologist recruiter. The role of the recruiter is really to be the advocate for the provider. CompHealth is unique in having specific reps for providers and different reps for healthcare facilities. These two separate employees work together to find the best possible fit for both providers and facilities. Both are in the role of finding what is best for their provider or facility with the purpose of meeting both of their needs. "I really want the best for all of my docs. Sometimes doctors come to me with a competitor's job, or a permanent position where I cannot facilitate a placement. Sometimes that position really is an awesome fit. More than once, I've encouraged someone to take a job that wasn't mine," says White. "It's easy to tell people you have their best interest at heart, it's not as easy to prove it. Sometimes the other job works out, sometimes it doesn't, but whether it's a few months down the road, or a few years later, when things change they call me back." Another part of building a relationship is being able to be straight forward. Sometimes a particular job may not work out or a provider may need feedback that can be hard to give. However, much stronger relationships come out of these situations and long term it is better for both the recruiter and the provider. Looking for help finding a job that is just right for you? Give us a call at 800-453-3030 and let one of our provider reps get to know you.  
Or search our open jobs.