Speech-language pathologist
Erica C. started her travel career back in 2017, and it's been an exhilarating ride ever since. She's one of those people who revels in self-growth and loves travel for the opportunities that working in different practice settings offer. "I get to constantly grow as a clinician," says Erica. "I love the ever-changing demands of varying placements, adapting to protocols at each facility, and experiencing diverse populations in different regions. And I love learning from the many other therapists I get to work with."
The satisfaction of sharing
Another aspect of being a traveler gives her tremendous satisfaction as well: sharing what she's learned. Other clinicians' experiences, she's found, can be very different from her own, and her involvement with lots of practice settings has made her input welcomed wherever she goes. "I get to pass my experience and skills along to each of the facilities and staff I work with." A win-win for both Erica and the organization.
Being part of a team… and maple syrup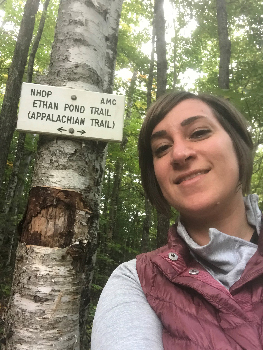 Having worked so many memorable travel SLP jobs, she was surprised by the one she considers her favorite — an acute inpatient hospital in
New Hampshire
. She explains, "I was hesitant at first to go somewhere with a much colder winter than I am used to, but I am so glad I did. I got to see a variety of patients each day, and the caseload was fast-paced but maintained a high level of quality and patient care. The speech and entire rehab department were so inclusive and made me feel like part of their team." The side perks were delightful too, making for her memories she'll always treasure. "It was nice getting to try some things I had never done before like skiing, snowshoeing, and making maple syrup!"
Discovering new places and making new friends
With every travel SLP job assignment, there's downtime, and Erica is never at a loss for how to put hers to rewarding use. "I love getting to learn about each region I'm in," she says. She does it by hiking, camping, catching live music, getting a taste of local cuisine, and exploring the local sights. And there's no shortage of people to do things with — she
makes friends easily
. "I love doing things with new friends from work, other travelers, or through
Meetup
events."
Constant support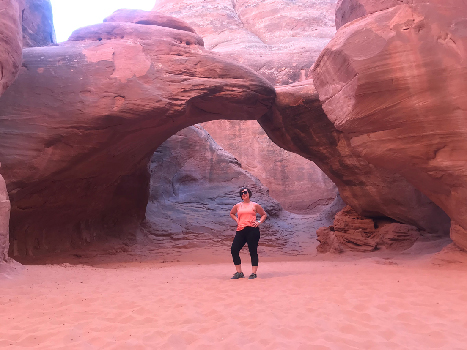 She's found a great partner in CompHealth as well, appreciating the relationship and connection she has with her representative, Britt. Erica explains, "She knows what I want and offers me personalized opportunities based on my skills and preferences. She and the CompHealth staff have been a constant source of support through every aspect of the travel process with placement, licensing, and credentialing. I love working with them and know I am in good hands no matter the obstacles or challenges that come up." Her advice for those considering
travel SLP jobs
is simple: "Enjoy your time. Know your preferences, your limits, but be flexible and challenge yourself constantly, professionally, and personally."
If Erica's experience sounds enticing, check out today's travel therapy jobs or give us a call at 800.453.3030.