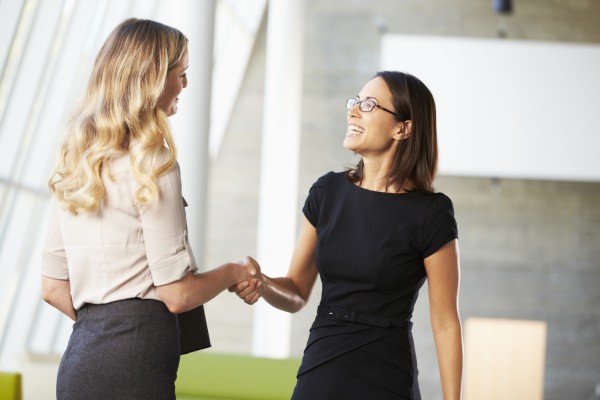 The physician job market is extremely competitive. In addition to having a solid CV, references, and clinical skills, there's one last hurdle to overcome before you land the job — nailing the interview. But how do you make a lasting impression that leaves no doubt you are the right physician for the job?
Step 1: Make a Good First Impression
Within the first seven seconds of meeting someone, we make significant judgments about their character. With such a small window of time, making a good first impression is essential to landing the job. Don't let that overwhelm you. Try doing these simple things to start off on the right foot:
Dress the part
. You may spend most of your time in scrubs and lab coats, but for the interview, it's important to wear business attire. Not only will you feel more confident, but you will also look more professional.
Be on time.
In fact, don't just be on time, be 10 minutes early. This shows you respect the interviewers' time and are serious about the job. If you happen to be running late, let the interviewers know immediately.
Be nice to the gatekeeper.
The person at the front desk may not be the one hiring you, but that doesn't mean his impression isn't important. Many facilities specifically ask members of the front desk to give their impression of job candidates, which can play a role in the hiring decision. So make sure to treat everyone you meet during your interview with the utmost respect and kindness.
SEE ALSO: Impressing the Physician Gatekeeper
Smile.
Attitude is everything. Make sure your expression reflects confidence and friendliness and your smile is genuine.
Make eye contact.
If you avoid eye contact, you could be perceived as dishonest, rude or nervous. To appear more confident and knowledgeable, maintain comfortable eye contact throughout the interview, especially during the handshake and when addressing an interviewer's question. You don't need stare intently at the interviewers, just hold their gaze for at least three second at times throughout the interview.
Make the first move.
Don't be afraid to be the first one to initiate the handshake and introduce yourself. Confidence is important to convey during those crucial seven seconds. However, always remember there's a fine line between confidence and arrogance. The latter is off-putting and will hurt your chances of building a positive relationship with interviewers. Also, don't forget to silence and put away your cell phone before your interview to limit distractions and show the interview is important to you. Starting off on the right foot will give you the boost of confidence you need to take on the tough interview questions that follow.
Step 2: Make a Good Impression during the Interview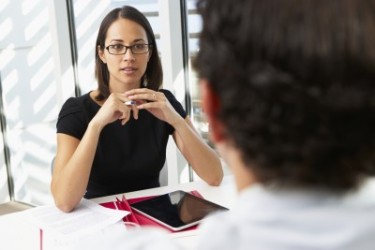 The first seven seconds is only part of securing your success. You need to continue making a strong impression throughout the entire interview. Here are a few tips to help you succeed:
Know why you want the job.
Before the interview, research the facility and study the job description to make sure you're ready to discuss what aspects of the job and the facility you find intriguing. Don't be afraid to show your excitement to let them know you are interested.
Detail your scope of practice.
The interviewers will be familiar with your CV but will expect you to provide more detail on your experience. What type of procedures have you performed? What is your typical patient load? What age group are you comfortable seeing? Make sure you have the answers prepared to these types of questions.
Show your emotional IQ.
Employers are looking for physicians who not only have strong clinical skills, but high
emotional intelligence
as well. An ideal candidate will also have a good bedside manner and can communicate and empathize with patients and staff. Be prepared to answer
behavioral questions
to show how you approach difficult conversations with patients and excel in a team-based environment.
Disclose the skeletons.
A blemish on your record doesn't necessarily mean you won't get the job. I always prefer when candidates are upfront about the issue and demonstrate how they've learned from it. Plus, not disclosing the issue only slows down the process by having to explain it later and may make you look untrustworthy. To
ace any interview
, preparation is key to ensuring you are at the top of your game and make a lasting impression that confirms you are the best doc for the job.
This post originally appeared in the Health eCareers blog.