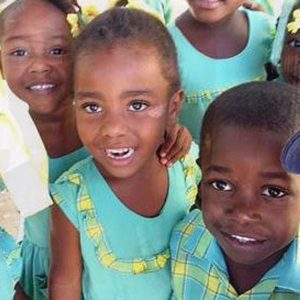 Most family medicine physicians are familiar with the American Academy of Family Physicians (AAFP) and its efforts to promote the medical specialty and advocate for its physicians. But do you know about the organization's service efforts?
The AAFP Foundation promotes humanitarian, educational and scientific initiatives including
Family Medicine Cares International
, an annual delegation that provides care and medical training to the people of Haiti.
This one-week volunteer project is staffed by both medical and non-medical teams and focuses on 
patient care, medical education, and service to children and youth. In 2014, CompHealth was pleased
to support the medical mission to Haiti by providing a scholarship to allow one Family Medicine resident to take part in the trip. 
CompHealth vice president Carrie Johnson also joined the delegation as member of the service team. In the video below, Carrie shares her experience working with the delegation and serving the Haitian people. The 2015 delegation will be held February 21 — 28. If you are interested in learning about volunteer opportunities, contact the 
Family Medicine Cares International team
 or visit their website.