[caption id="attachment_2445" align="alignright" width="300"]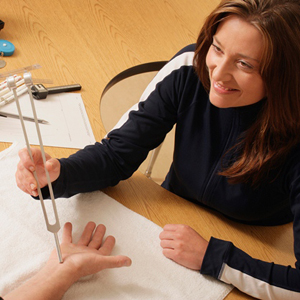 An occupational therapist works with a patient[/caption] Healthcare jobs are prevalent in the top 50 of CareerCast's latest
Jobs Rated report
, the organization's 25th annual. Half the fun is in dissecting the
methodology
and then reading through the comments on the various positions and seeing whether people agree or disagree.As with any ranking report built upon subjective criteria, the rankings can be debated and fussed over, but there is no doubt healthcare is well represented. Among the top 50: 4. Audiologist 6. Dental hygienist 7.
Occupational therapist
8. Optometrist 9.
Physical therapist
11. Chiropractor 12.
Speech pathologist
17.
Pharmacist
23. Podiatrist 34.
Respiratory therapist
37.
Psychiatrist
45.
Physician - general practice
50.
Physician assistant
For a glimpse at how variable these job ranking surveys can be, take a look at a few others: