Updating your staffing plan for a new year is never a simple task, and the pandemic has only made things more complicated. Here are three factors that healthcare leaders should consider when creating 2022 staffing plans.
1. Assume the new normal will continue to be abnormal
The effects of the pandemic will be felt in healthcare staffing for years to come. While a normal pre-pandemic year allowed an organization to rely on past reports and projections for the upcoming year, the impacts to various service lines during the pandemic have been unpredictable to say the least. Combine that with widespread provider burnout and the strain on the provider-employer relationship, and staffing planning may be little more than educated guesswork in the new year.
What is clear is that many physicians, nurses, and support staff are looking to make a move, either to non-clinical careers or new employers they believe will more effectively meet their needs. Although this presents serious retention problems, this interest in pursuing new opportunities may actually make it easier for some healthcare systems to recruit, especially if they can position their organizations as an attractive alternative.
Mary Jo Burkman, FASPR, senior director of physician recruitment at Sanford Health, says the pandemic has made it easier to attract physicians to her health system, which is headquartered in Sioux Falls, South Dakota. "We signed more physicians and had more physicians starting in 2020 than we did in 2019. We didn't rescind any contracts, delay any start dates, nor change our recruitment plan," she says.
Burkman attributes the success to the fact that may physicians are finding a slower pace of life more attractive and are interested in relocating from bigger markets. "Once we get them on the phone, they are very surprised at what we have to offer," she says. "We're smaller in size but it feels like a big city. We have cultural diversity, we have entertainment, restaurants, and our schools are outstanding."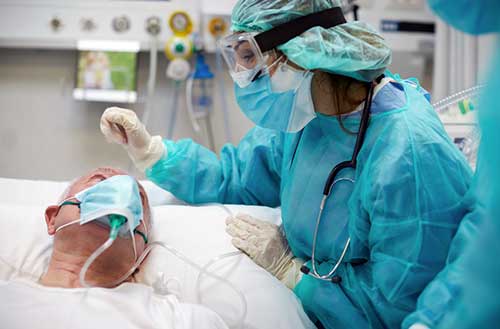 2. You're competing with new healthcare models
The changes brought by the pandemic may be causing some healthcare providers to gravitate toward employers that have embraced new healthcare models like value-based care. This market shift may increase the recruiting challenge for productivity-based organizations, because providers enjoy being able to focus more on patient care and a smaller census.
ChenMed, a primary care organization operating in 10 states, opened 15 locations in new markets during 2020 and continued its expansion in 2021.
Marjorie Alexander, ChenMed's managing director of physician recruitment, attributes this growth to the organization's value-based care model and their ability to attract the providers they need to work for them. "Regular fee for service physicians may have a patient panel of two to three thousand patients. Our physicians never have more than 450 members on their panel and it never gets over that," she says. "We're working very hard and doing everything we can to build physician-patient trust. Our physicians actually give their cell phone number to the patients. It's a beautiful thing to see."
Thomas Rogers, AVP of talent acquisition for Ensemble Health Partners, sees this as part of a growing trend. "We may be shifting quicker than expected towards a risk-based or a capitated model nationally," he says. "What the speed to market is, how quickly it develops, and how the arrangements with the different payers in the government change I can't forecast, but I do think it's going in that direction."
Productivity-based organizations may need to be more creative to attract the providers they need by focusing on what makes their organizations unique, such as clinical environment, workplace culture, or organizational mission.
Steven Jacobs, senior physician recruiter for Einstein Healthcare Network in Philadelphia, Pennsylvania, and president of the Mid-Atlantic Physician Recruiter Alliance, focuses on the mission of his organization as a differentiator in the interviewing process.
"Our mission is a human mission, so we ask: 'What does the word humanity mean to you as it applies to how you practice or want to practice?'" Jacobs says. "Most of the people that do well at Einstein can answer that question because our mission is a human mission. So, if they say, 'Humanity is the desire to serve humanity and I like to serve,' then they are saying all the right things. That is what we want to hear from prospective candidates because that is what we do every day."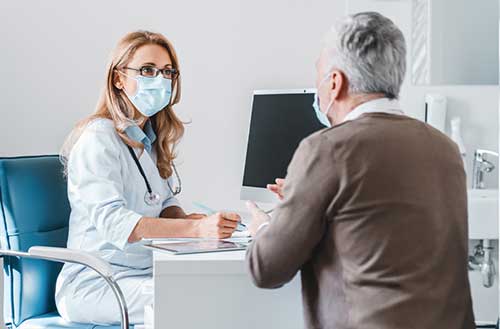 3. Prioritize flexibility in the short-term
When faced with the challenge of recruiting for permanent positions, healthcare organizations should consider more flexible staffing models for the first half of 2022, especially since it's unclear how the pandemic will affect patient census during the winter.
While there is some evidence that the Delta variant surge is waning, many experts continue to express concern and advise caution. Ali Mokdad, an epidemiologist at the University of Washington, says. "We're not out of danger. This virus is too opportunistic and has taught us one lesson after another."
Ben Gibbons, a senior client representative on CompHealth Locum Tenens' hospitalist team, says he's seeing high demand for locums in many specialties to help cover anticipated patient surges this winter.
"Right now, more than ever, I would suggest having a pool of credentialed locums that can pick up shifts — whether or not you think you need them," Gibbons says. "If your schedule is pretty full, you've got to have doctors who are credentialed at the hospital ready to pick up shifts, and not just one or two."
And should pandemic conditions improve, it's important to plan for the expansion of elective surgeries and non-emergent procedures without burning out your physicians and supporting staff.
"It's times like these that utilizing locums makes a ton of sense," says Thomas Lanvers, vice president, enterprise client solutions for CHG Healthcare. "You can fill holes or fill gaps without changing the fundamental nature of your staff. Locums companies are ready to help fill those gaps in an on-demand basis so that when the demand goes off, you can get back to some degree of normality."
Focus on a flexible workforce
Healthcare organizations that leverage a lean and efficient model for their post-pandemic staffing plan will have the advantage of being able to flex up when needed without the operational and financial burden. While staffing planning may look different in the wake of COVID-19, it's also a good opportunity to make changes that will ultimately benefit your organization, your providers, and your patients.
CompHealth specializes in finding the best physicians, PAs, and NPs to help fill your staffing needs. Give us a call at 800.453.3030 or complete the form below.