Strategically recruiting medical professionals to support the growth of your healthcare facility can be a challenge. Your physicians can quickly become overburdened as the need for patient care rises, but the cost of hiring additional physicians can be high. Providing high quality care in cost-effective ways calls for a creative approach to recruiting, such as bringing on locum tenens practitioners or hiring APPs as part of your care team.
Consider hiring an APP
One
cost-effective way
many healthcare facilities are using to expand care is hiring advanced practice providers (APPs) like PAs or NPs. As
highly trained professionals
, APPs add value to your physician teams and enhance any practice setting.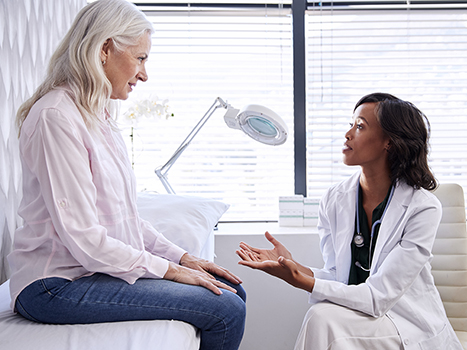 "APPs collaborate with the physicians," says Andrea Lowe, director of employer strategy at the Centers for Healthcare Leadership Management at the
American Academy of PAs
. "PAs recognize where there's a need, and we contribute to lessening burdens for physicians and collaborating with all the multi-disciplinary teams — whether that's to help with emergency room flow or to run a 24-hour cardiology unit."
APP hiring considerations
Hiring APPs can strengthen the healthcare team and support physicians in a cost-effective way. As Lowe explains, "The cost of an APP is less than that of a physician and not meant to replace it, but when you're trying to fill in the gaps that occur with the influx of any volume or if you're opening up a new clinic and want to increase patients' access to care, this is the best cost-efficient way for an organization or institution to go." Lowe says, "You have to look at your state laws and make sure you're in a setting that allows a PA or nurse practitioner to practice to the top of their education, training, and experience, which can be constrained by organizational bylaws and/or state laws."
Finding the right fit
When hiring APPs, it's important to find the proper fit. "You need strong collaboration and a process of strategic planning," Lowe says. "You want to make sure that you are practicing high quality care, but you also want to make sure that you are making patient safety a priority. I always say — hire the right person for the right job."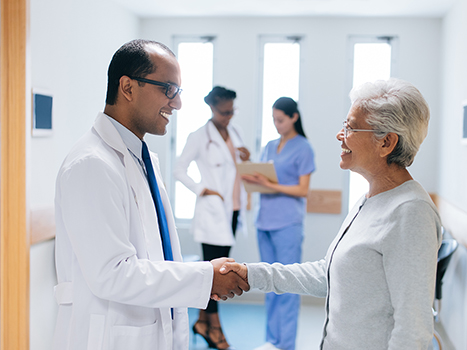 Depending on your needs, you may have an opportunity that is well suited to an APP who is still early in their career. In other cases, a more experienced PA or NP may be required to meet the demands of the clinical setting. "You have to think about the setting, the acuity of the patients, and then what type of support that new grad or that experienced person is going to need. Because the last thing you want to do is put a new grad in a situation where they're putting their license at risk in trying to keep up in a setting that's not right for them." However, a new grad may be well suited when there is the right level of support. "All PAs and NPs flourish when they have a robust onboarding process. New grads need an environment where they can learn and have a huge amount of support as newly practicing APPs or APCs," Lowe says.
When to consider locums APPs
For short-term staffing needs — such as seasonal booms or covering for vacation — hiring locum tenens APPs can be a good option. Locums APPs can also provide temporary relief when the threat of burnout looms large for an overworked team. "Even one person leaving your team can have a tremendous impact on a group," Lowe says. "The use of locums PAs or NPs can help to alleviate staffing needs while readjusting your staffing plans."
What motivates APPs
Lowe can't help but emphasize how important it is to understand thoroughly what drives APPs to cultivate intrinsic motivation in a fast-paced work environment. "It's important to understand our unique workforce," Lowe says. "At AAPA, we have found that salary is not the top priority for PAs/NPs, it's being a part of collaborative team while delivering the best care to our patients."
Are you ready to grow your team? CompHealth specializes in finding the
best physicians, PAs, and NPs
to fill your staffing needs. Call 800.453.3030 or complete the form below and we'll find the right person to fill your opening.