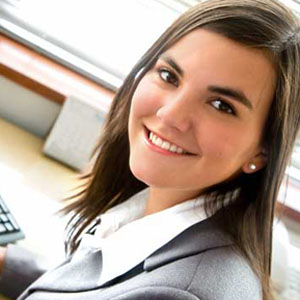 Do you have so much to do that you don't even know where to start? Your job title is "administrative assistant," but you had no idea that included being a secretary, credentialing manager, office manager, insurance credentialing manager, and everything else that gets thrown your way. It seems like you have more responsibility at work than the boss -- all without getting the corner office! Now, on top of everything else, your management gives you the responsibility of physician recruitment. Not only do you need to recruit for the open permanent positions in your hospital (and there are always plenty of them), but you need to recruit and source for your hospital's locum tenens needs. Oh, and you have to credential these doctors, too. It couldn't be worse, right? Actually, things could get worse -- if you aren't careful in choosing the right resources to help with your recruitment and credentialing needs. Here are a few things you should know about working with a recruiter.
SEE ALSO: Is Using Locum Tenens Risky Business?
Your Recruiter is a Resource
When you have so much going on in your day-to-day activities, your recruiter should make your job easier. Your recruiter should be an endless well of information and resources. Need help credentialing your locum tenens physician? Your recruiter can handle that. Need help figuring out a call schedule for your locum tenens physician? Your recruiter can handle that. Want to source qualified candidates for your next open position? Your recruiter can handle that. Aren't sure where to start? That's right, your recruiter can handle that, too.
Your Recruiter Knows Doctors Everywhere
Your recruiter talks to doctors all over the United States, every single day. They know what's out there and who's looking for work. Not only is your recruiter's physician network expanding every day, it's a network that is free for you to use. But there's just one catch -- you need to talk to your recruiter about your needs! Gone are the days of putting an ad in the newspaper, sitting back, and waiting for new prospects to come running. In the ultra-competitive market of physician recruitment, actively seeking candidates is the only way to ensure you will out-recruit your competition. CompHealth recruiters have been doing this for decades now. The vast amount of information available to them immediately puts them ahead of the competition. This is something you can't take full advantage of with just a 10-minute phone call. By letting your recruiter know what you are looking for, your recruiter can open a customized search that is not only advertised on every major healthcare staffing website, but generates actual phone calls to potential candidates. Your recruiter will be talking to physicians about your opening faster than you can say, "We have a need!" Why is filling your need quickly important? Simple. The longer you have a vacancy (or are understaffed), the more money you lose. Imagine how you'd feel if your recruiter helped fill an open position within a few weeks, when the average recruitment time is months. I bet you'd feel pretty good about yourself (and your recruiter won't mind if you take all the credit).
The Experience You Have with Your Recruiter is Everything
At CompHealth, we take our values and culture very seriously. In fact, we believe that our process sets us apart from the competition for one very special reason: The CompHealth Experience. The CompHealth Experience is simple. We believe in setting expectations, being personable, acting with integrity, being responsive, and being credible. How great would it be to work with a recruiter that not only believed in these values, but lived them? Don't settle for less. When you decide to work with a recruiter at an agency, you should expect to be treated like the valued customer you are. The experience you have with your recruiter not only tells you a lot about the agency, but tells you a lot about the physicians that recruiter is going to attract. A top-notch recruiter will recruit top-notch talent. Take advantage of what a recruiter can offer you. Let your recruiter make your job easier. As the old saying goes, "Work smarter, not harder."