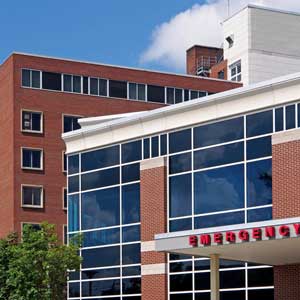 The Affordable Care Act encourages providers to establish Accountable Care Organizations. As a result, hospitals have been incentivized to acquire private practices. The goal of this approach, often called vertical integration, is to reduce healthcare spending and increase the quality of patient care by improving communication across care settings and reducing duplication of effort.
A new report
published by
Health Affairs
, however, contends that this vertical integration actually increases prices and spending by privately insured patients. The research found that prices were most likely to increase when hospitals bought physician practices, as opposed to hospitals forming looser contractual relationships with physicians. According to
Kaiser Health News
, though the Federal Trade Commission has kept an eye on new relationships between hospitals and doctors, the Commission has only intervened when the collaboration could be considered anti-competitive. "This study could be the evidence the FTC needs to challenge hospital physician practice acquisitions…that they believe have a strong prospect of leading to higher prices for consumers," said Paul Ginsberg, a professor of health policy at University of Southern California, who contributed to the Kaiser article.
Vertical Integration and Physicians
Vertical integration has not only impacted consumer prices but physician employment as well. As private practices are purchased, many physicians find themselves transitioning from running their own business to becoming a health system employee. A recent Medscape survey revealed that younger physicians are more likely to seek employment over private practice. The top reasons for choosing employment include financial security, fewer administrative responsibilities and better work/life balance. SEE:
Choosing Physician Employment over Private Practice
.
Vertical integration can also play a role in work satisfaction. Physicians report an improvement in work/life balance after switching from private practice to employment. Employed physicians, however, report being happier. Seventy percent of doctors who switched from employment to private practice said they are happier now. Of those who left private practice, only 49 percent said they are happier to be employed. For additional details, see
Who's Happier: Employed or Private Practice Physicians
?