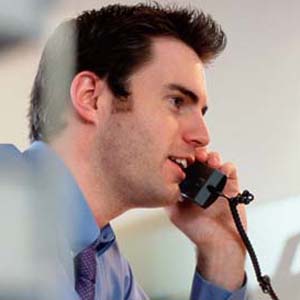 Wouldn't it be nice if we could read each other's minds? It would take all the guess work out of things — you would know exactly what your spouse wants, and you would get along so much better with your coworkers. Until NASA invents mind-reading technology, however, you'll have to settle for the next best thing — a meaningful relationship with your staffing agency recruiter. Once you get to know someone, you can almost anticipate their next move. You start to understand the nuances that an acquaintance (or stranger) would surely miss, and you can discover what that person needs and wants much quicker. The same holds true when working with a physician staffing recruiter.  Having a good (no, a
great!
) relationship with your recruiter can not only save you time, but a lot of unneeded stress as well. SEE ALSO:
What to Know About Working with a Physician Staffing Agency
Customized Interaction
As your recruiter gets to know and understand you as a person, she can customize her interactions with you, making a typical business transaction a much better experience. Your recruiter can anticipate your needs, offer advice that is relevant to the situation, and deliver in a way that works for you. But there's a catch. You need to be willing to give just as much as you get. If your recruiter is putting it all on the line, day-in and day-out, giving him the same courtesy will only make the experience that much better. RELATED:
5 Traits to Look For in a Locum Tenens Recruiter
Finding a good recruiter to share in your day-to-day struggles and help lighten the load can be as easy as picking up the phone, giving us a call, and telling us about your needs. We can take care of the rest.