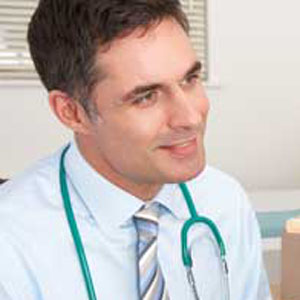 Recruiters and recruiting agencies can go on for days about how great their providers are, how exceptional their service is, and just how wonderful it is to work with them. But wouldn't it be nice to hear a real story about what their locum tenens providers have done to improve the practices where they work? CompHealth providers make a real impact on real patients. In October alone, our providers served nearly 400,000 patients -- from life-saving procedures, to in-patient surgeries, to regular office checkups.
Locum Tenens Physicians for Rural Facilities
In early 2013, the CompHealth cardiology team started working with a privately-owned cardiology practice in a small town in Alabama. After consulting with a CompHealth recruiter, the cardiology practice decided it would be best to hire the cardiologist on a temporary-to-permanent basis. This arrangement would serve as a "working interview" to see just how well the provider would fit in at the practice and with the people around him. It would also give the doctor the chance to make sure he was happy with the facility before
signing a long-term contract
. After the CompHealth recruiter spoke with the cardiology practice manager about what they were looking for in a physician, he made hundreds of phone calls to potential candidates. The recruiter finally made a match after looking for the perfect fit for a few weeks and promoting the position. Not only did this particular candidate have the skillset the practice was looking for, but he had ties to Alabama and was extremely excited about the opportunity to work there.
When a Temporary Position Turns into a Full-Time Job
After 30 days working as a locum tenens provider, our CompHealth candidate signed a permanent agreement with the practice and has been a huge hit in the community. He has been involved with local events and has helped expand the cardiology practice -- both in terms of patients served and the size of the physical location. Not a bad deal for a practice that was just looking for a temporary doctor. There are literally hundreds of stories just like this that happen every year at CompHealth. We pride ourselves on not only finding qualified candidates, but finding candidates that fit the community and improve patient care. Interested to know what CompHealth can do for your practice or hospital? Well, there's only one way to find out! Call us. We can help you find a provider to meet your unique needs and specific situation. Partnering with an industry leader like CompHealth can give you the recruiting edge you've been looking for.
SEE ALSO: Hospital and Facility Recruiters - What to Know About Working with a Physician Staffing Agency