The coronavirus has changed life for everyone, and healthcare workers have been impacted more than most. Many are working long hours in high-stress and even dangerous conditions, but even those who don't work on the COVID-19 front lines are feeling the effects. We spoke to three locum tenens physicians to find out how this crisis is affecting their practices and their daily lives .
Caring for expectant mothers in San Francisco
[caption id="attachment_17848" align="alignright" width="300"]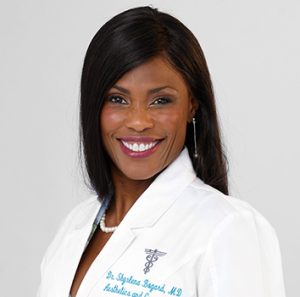 Dr. Shyrlena Bogard[/caption]
Dr. Shyrlena Bogard is an OB/GYN who started working locums on the side to help support her private practice. While she's focused primarily on gynecological telemedicine to connect with her patients, she also takes locums assignments to maintain her obstetrics for board certification purposes. She's currently on assignment in San Francisco, a city that enacted strict shelter-in-place orders on March 17.
"Because I have an extended contract for the next four to six months, I was supposed to travel twice a week back and forth. I was going to do a lot of traveling between San Francisco and LA where I live," she says.
Due to the shelter-in-place orders, she instead opted to stay in San Francisco and obtain long-term housing. She worked with her recruiter to set up flights and a hotel, but confesses "right now the only thing we're worried about is how I'm going to eat."
"We had to find something where I had access to an actual kitchen, since I can't really go to restaurants and grocery stores right now," she says. They were able to find her a hotel with a kitchen, so Dr. Bogard plans to order meals in when possible and obtain groceries to cook with the rest of the time.
Despite these difficulties, Dr. Bogard is glad she's able to help patients during this time. "It's good that I have the availability to step in and help out. Most of us don't go into medicine just to do the easy thing. We go in to take care of sick patients, even when there are pandemics like this. Our first priority is patient care. And I think now, more than ever, is the time that as physicians we can step up."
Transitioning to telemedicine in Tennessee
[caption id="attachment_17849" align="alignright" width="300"]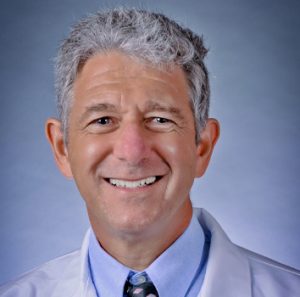 Dr. Andrew Wilner[/caption]
A neurologist and author of The Locum Life, Dr. Andrew Wilner is currently working in a permanent position at a teaching hospital in Tennessee.
"I've been continuing to go to work, even though I'm in a high-risk group, and I do have some trepidation about it," he says. "I'm trying to do my job and help care for patients while worrying a little about my own personal security. When I come home, I ditch the clothes, take a shower. You do what you can."
To conserve PPE, his hospital has set up a telemedicine program, so he doesn't have to do patient consults in person. "We do telemedicine from the ER to my office upstairs, and we get 90% of what we'd do if we were there in person."
While Dr. Wilner continues to see patients, he laments the fact that things have changed in a big way.
"No visitors are allowed in the hospital now. It's a bad time to be a patient. I usually encourage visitors; it helps the patient to heal. You feel isolated when you're sick, but now you really are isolated. It's a bad time to have a heart attack or a stroke because the hospitals have had to lock down."
He continues, "We could not have been less well prepared. We don't have the equipment, we don't have strategies, we don't have medications, we don't have vaccines, we're not set up to work from home. Everything is completely ad hoc. I hope the curve continues to improve soon, because we're really not set up for this."
Feeling the stress in Chicago
[caption id="attachment_17850" align="alignright" width="300"]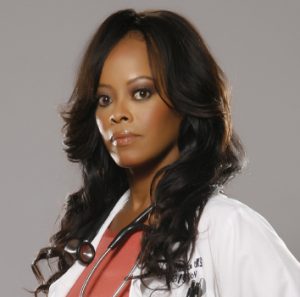 Dr. Afriye Amerson[/caption]
Dr. Afriye Amerson is an OB/GYN who works primarily in Illinois and is currently between assignments. While she's not currently working with COVID-19 patients, she's still seen an impact to her work.
"I had an assignment scheduled in a rural town of about 5,000, and that hospital chose to cancel an entire week of coverage that had been planned," Dr. Amerson says. "Doctors and medical professionals are absolutely being impacted by this, whether you're with a locum company and you have assignments being cancelled, or you're in a permanent position with a hospital, where your responsibilities and your exposure to risk has shifted greatly."
Dr. Amerson is particularly worried about the risks that healthcare providers are currently facing. While traveling to her last assignment, she had to fly out of O'Hare airport in Chicago, rent a car, and stay in a hotel. Air travel is particularly stressful, says Dr. Amerson, "because you have a contained environment and you cannot maintain social distancing."
Currently, a mandate is in effect in Illinois that requires all healthcare providers to register themselves to provide patient care. "Physicians that are in the hot spots, not only are you experiencing the stress, uncertainty, and anxiety that all citizens are facing, but more importantly you're experiencing almost a Vietnam-like drafting of soldiers taking place for medical professionals," says Dr. Amerson.
"There is a very real threat to personal safety when we respond to our job description. We are readily making sacrifices for others, but this pandemic is taking it to the next level."
Looking for opportunities to help
There's no question that the coronavirus pandemic has had a major impact on locum tenens physicians and the healthcare facilities they serve, regardless of specialty. The physician behind The Locums Life, a urologist, shared in a recent Locumstory article that he's hearing reports of elective surgeries being cancelled across the nation and offices closing or moving to telemedicine. Many locums physicians are looking for ways to help close to home, while others are traveling to where they feel they can make the most difference. However, one thing is for certain: every physician in America is looking for opportunities to make difference in the lives of their patients, no matter where they serve or how long the pandemic lasts.
Are you a physician whose practice has been affected by COVID-19? We'd love to hear your story. Give us a call or share your experience in the comments below.
More on this topic: