As a certified registered nurse anesthetist (CRNA), you can have much more control over your career today thanks to high demand for your skills. Whether you're working independently or with a team of CRNAs led by a supervising anesthesiologist, you can have flexibility with salary, job location, and even a consolidated schedule if you'd like one. Here is how CompHealth can help you find the perfect CRNA job.
How a recruiter can help
Megan McAdams, a CRNA from Maryland, turned to CompHealth for help finding a better job. Her recruiter, Sean, asked what she was looking for in a job and a location and helped her refine her search to 12 hospitals in a 2-hour radius — which she then narrowed to 8 hospitals.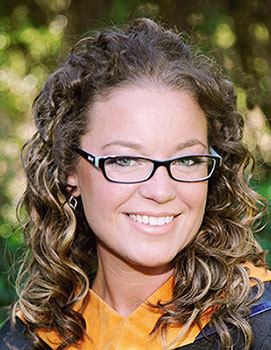 "Having eight single sheets of paper with all of the information I wanted in front of me and narrowing it down from the comfort of my own home after someone else did the work was such a stress relief," Megan recalls. "I didn't feel like I was being pressured to take a position that I didn't want or contacting people I didn't really want to deal with."
Megan also liked having Sean set up interviews and phone calls for her, since her current work schedule was so tight.
"It's very hard to be on your phone when you're an anesthetist. You're in the OR all day, and your breaks are truly eight minutes. You're lucky if you get a lunch," Megan says. "Companies don't always realize that, and they don't know why you can't call them back or take a 10-minute phone call in the middle of the afternoon. Having someone else as the point person made my life a lot easier."
Working with a staffing company with deep CRNA experience
CompHealth's CRNA team has decades of staffing experience (since 1989!) as well as tenured relationships with many hospitals. This means we have the information you need about an opening, such as:
How long a CRNA position has been open
Whether there's a lot of competition for the position
The history of the hospital (including expansions and buy-outs) and the surrounding areas
Other job opportunities in the same area that could be a good fit
How much you should communicate with certain hospitals
The facilities willing to negotiate (and the ones that aren't)
As a CRNA, you have many different opportunities available that offer a happy and satisfying career — and CompHealth can help you find the CRNA job that best fits your interests and needs.
If you want help finding a permanent position you love, our recruiters are ready to help you narrow your search. Call us at 800.453.3030 or view today's CRNA jobs to get started.