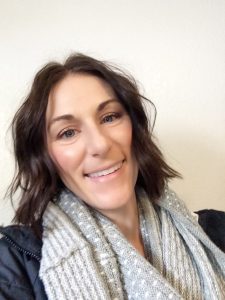 Trying something for the first time can be intimidating, but not for Michaele, an
occupational therapist
with CompHealth. Currently on her first travel assignment, Michaele is excited for the new adventures that lie ahead and is taking advantage of all the great sites that her inaugural assignment in
Colorado
has to offer. "I really enjoy the location and its proximity and accessibility to national parks and an array of other activities," Michaele shares.
Sights to Explore in Colorado
Benefits of Travel Assignments
Michaele is excited about the adventures that await her on her future travel assignments, especially the chance to explore areas of the country she hasn't visited yet and the vast variety of people she'll meet along the way. She's also looking forward to the opportunity travel assignments will give her to gain a better perspective on which area of practice she'll want to pursue. Michaele credits the positive experience she's had on her first assignment with the way CompHealth makes their providers feel like part of the family.
"What drew me to CompHealth is their awesome support, honesty, and the feeling of being a team member right from the start," she shares.
Tips for New Travelers
The biggest advice Michaele would give new travel therapists is to "be open to new adventures." Here are a few more tips from other travelers: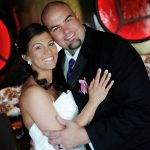 Monica, physical therapist
"I go into every assignment with two things in mind: 1) I can do anything for 13 weeks and 2) I can take something positive from even the least enjoyable assignment. If you go into every assignment with this mindset, you are certain to have a positive experience! I also suggest asking plenty of questions during the phone interviews. Don't be afraid to do several interviews to see what location, facility, and assignment best fits what you are looking for at the time."
Rachel, physical therapist
"Even if you have to do it on your own, get out and explore the community. You never know what hidden gems you may fall in love with!"
Jean, speech language pathologist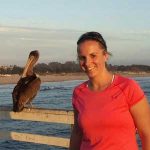 "When I first get to a new place, I try to go to community events, races, and social scenes to know the area better, get involved, and meet new people. I have also joined local social groups via
meetup.com
, which is a great way to meet people with common interests and find active things to do."
Jenny, speech language pathologist
"Don't be afraid to ask others for help and sit down and meet new people."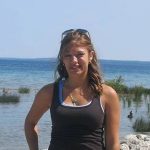 Rachel, occupational therapist
"Keep an open mind, because your travel experiences probably won't go as you anticipated. But that's a good thing. If you're willing to adapt to new opportunities, each travel assignment will probably exceed any expectations you had set anyway."
Don, occupational therapist
"Always keep your packing needs simple, as you will purchase items along the way to take home with you. Travel ready by ensuring that your documents and other materials are ready at all times. Keep your continuing education up-to-date, and always remember to go with the flow. Sometimes it takes a while to get used to a new situation."