Training a new hire on how to use your organization's electronic health records (EHR) system can be a challenging part of the
onboarding process
. But competency with the EHR system has direct impact on
patient care
, compliance, and billing accuracy, so every obstacle to rapid, successful onboarding should be minimized as much as possible. Here are five steps that can help.
1. Determine the provider's EHR knowledge
A newly hired provider has likely had experience with one or more EHR system, such as Allscripts, athenahealth, Cerner, CureMD, eClinicalWorks, Epic, or GE Healthcare. A vast majority of U.S. hospitals and clinics
currently use an EHR
. Most residents and fellows train at facilities utilizing EHRs, and today even many medical schools introduce students to EHRs. But with continual program updates and modifications by healthcare facilities to better meet their needs, employers can't assume a new hire's exposure to an EHR makes the provider a proficient EHR user. The initial job interview is the time to ask the candidate about prior EHR experience.
What systems have they used?
What functions did they use the EHR for?
How long did they use it?
Did the provider input information or was that someone else's task?
The answers will help you identify how much training your new hire may need.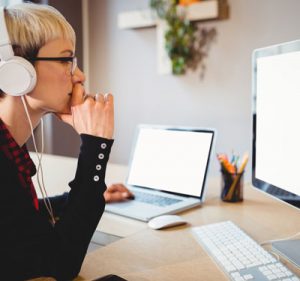 2. Consider pre-start training
Between a provider's acceptance of a job offer and his or her actual start date, weeks or even months can elapse. The time can be used to both parties' advantage. Educational materials provided by your EHR vendor can be valuable self-study resources, and online forums that discuss the EHR employed in your facility can provide important insights from other users. If you have online training that can be shared ahead of time, don't hesitate to ask the provider to complete it. An engaged new hire will welcome the opportunity to begin their job more prepared to focus on what matters most: caring for patients.
3. Use multiple training methods
Once the provider has come on board but before they begin clinical responsibilities, many organizations devote one or more days for EHR orientation. This pre-commencement training can begin with a review of the self-study materials the vendor provided, then segue into more formalized, hands-on training. "At best, you'll have two weeks to get your physicians on board with using the EHR system," according to Joncé Smith, vice president with Stoltenberg Consulting, a healthcare IT consulting firm. The cost of not getting them proficient quickly can be high. "You risk losing them altogether," says Smith. At stake are the provider's sensitivity to how colleagues perceive his or her competence, a sense of fitting in, and ultimately job satisfaction. Large healthcare systems may have a designated training department for EHR onboarding. In smaller operations, a staff member well-versed in the organization's EHR system may do the training. Verbal instruction should be accompanied by demonstration, discussion, feedback, and effective questions. A multi-sensory approach fosters learning that sticks. Shadowing is another proven learning protocol. The new hire shadows and asks questions of other providers as they see patients and enter information in the EHR. Shadowing's flip-side can work well too, with a peer shadowing the new hire as he or she begins treating patients and inputting data into the EHR. If the provider makes errors, the errors are pointed out and corrected immediately.
4. Select an EHR mentor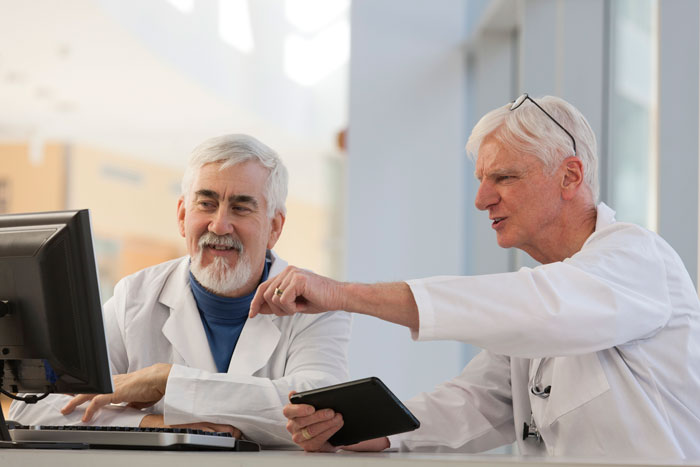 An EHR mentor is someone who continues to support the new provider's learning once their clinical responsibilities have begun. A mentor can discuss common shortcuts and concerns, as well as obstacles and benefits the EHR is noted for. A mentor should be:
Experienced with the EHR system
Excited about coaching a new person
A natural leader, respected by other staff, and preferably a peer
Being mentored by a peer — someone on the same professional level as the new hire — is an invaluable asset in EHR onboarding. "Physicians are much more inclined to speak up and voice opinions and concerns to a colleague than to a practice administrator or IT person," Smith says. Mentors should also focus initially on features the provider will use on a daily basis, thereby cutting down learning time, reducing informational clutter, and getting the provider up to speed more quickly.
5. Follow-up sessions and ongoing mentoring
Schedule regular follow-up sessions, either biweekly or monthly, to discuss the provider's progress and address any issues or concerns the provider may have. Make sure the mentor stays involved as well, even if only for an occasional check-in. The provider should feel he or she has willing and helpful allies in mastering the EHR system. Following these tips will help make your EHR onboarding process faster, smoother, and more successful. According to the
Office of the National Coordinator for Health Information Technology
, EHRs have resulted in
improved patient care
, 
increased patient participation
,
improved care coordination
,
improved diagnostics and patient outcomes
,
practice efficiencies, and cost savings
. But they can only achieve their full potential when providers are fully onboarded and properly trained in their use.
Does your organization have an effective EHR onboarding process? Share your tips in the comments below.