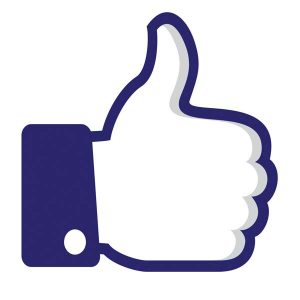 Promoting your medical practice on Facebook doesn't require a tech-savvy millennial or hefty budget. With just a little bit of work, you can create an attractive social media page that's appealing to both new and existing patients and allows you to continue growing your business. Here's how to get started.
Create a Facebook page with your practice's name and logo
If you already have a Facebook account, simply click "Create a page" on the main page beneath the green "Sign up" button, choose the "Local Business or Place" button and fill in your business information (name, address and phone number) to get started. Once you have a page created, you can upload cover and profile photos that represent your practice, preferably your logo and a photo of your staff. Be sure to check out
Facebook's cover and profile picture dimensions
before uploading anything to ensure your images are the right size and won't appear stretched or grainy. Don't have Photoshop? Use an online image-editing program like
PicMonkey
to resize pictures.
Make sure your page has all fields complete
Your Facebook page allows patients to get all the information about your practice they need in one place, so don't leave any gaps. Include your practice website, days and hours of business, and a short description of the services you provide. If you've received any awards or recognitions, include these as well. Have a colleague read through all the information you include before you publish it to make sure you don't have any typos or leave anything out.
Post to your page at least once every weekday
Facebook users can quickly be overloaded with information, especially if they're following many friends and businesses and frequently logging in. Increase the odds that clients will interact on your page by posting content once a day at least Monday through Friday (and on Saturday and Sunday as well, if you have time) so your followers see it. Note: Facebook allows you to schedule posts up to a year in advance, so there's no need to log in on the weekends to post something new if you plan ahead.
Be personal but professional
People respond to physicians and businesses that are friendly and interact with them on a personal level. Make your page stand out by posting quality photos of your practice, featuring different staff members, such as physicians, nurses, medical assistants and receptionists, and responding quickly (within one business day) to general questions or comments on the page.
Ensure that your page is HIPAA-compliant 
Remember, patients should not ask questions or share information that identifies personal health issues, such as symptoms or specific treatments. Head off potential problems by posting a disclaimer at the top of your page to remind patients about protecting their privacy, such as this one:
Patients should not seek diagnoses for specific conditions on this page. Diagnoses and treatment should be delivered only by qualified medical professionals in the appropriate venue. Additionally, avoid posting detailed information about yourself or family, including names, address, phone number, birthdays and health conditions.
With just a little time and investment into sharing information about your practice, you can increase your presence on Facebook and potentially find new clients as well. For more ideas, check out
Dr. Brian Harmych's tips for promoting your practice through social media
.