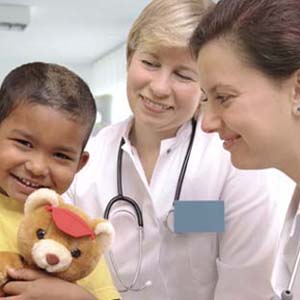 Managing risk within any healthcare organization is, by necessity, a high priority and an ongoing process. One malpractice claim -- or even the threat of a claim -- can cost a hospital or medical practice dearly in dollars, time, and reputation. Using locum tenens physicians should not increase your risk of liability, if you follow the simple steps outlined below. Morris Jensby, vice president of risk management for CHG Healthcare Services, encourages client organizations to spend time at the outset with new locum tenens physicians to prevent avoidable issues down the road. "Getting the right physician, one who is a good match for your needs, is your primary focus," says Jensby. "Then, if you spend quality time with that physician at the outset of their engagement, you will be queued for success."
The right doctor for your needs
As soon as you know you will need a locum tenens physician, whether for a week, a month, or longer, think carefully about the role that doctor needs to fill and what skills he or she should bring to the table. Key considerations include:
Skills — Do you need an internist who is comfortable in the ICU? A family physician who does routine obstetrics or newborn care? An obstetrician skilled in managing high-risk patients? An ER physician who has major trauma experience? Again, be specific when you work with your recruiter so that you get a doctor who is a good match for your needs.
Schedule and case load — Be clear with your recruiter about the schedule, how busy the locum tenens physician is likely to be, and about after hours call requirements. "One hospitalist might be comfortable working seven 12-hour shifts in a row, while another might feel that exhaustion could result in patient care being compromised toward the end of such a grueling week," says Jensby. In an outpatient setting, some primary care physicians can easily see 25-30 patients a day. For others, 20 might be the maximum they're capable of handling. For most physicians, the number of patients they can see depends, at least in part, on the patient population and the acuity level of the average patient.
Support staff — Convey to the recruiter exactly what the locum tenens doctor can expect in terms of support staff. If a specialist comes from a practice setting where they were able to rely heavily on a well-qualified physician assistant or nurse practitioner to discuss prescriptions or follow-up care with patients, they may be less effective in a setting where they must handle those responsibilities without that support. Similarly, a healthcare extender who is used to working with minimal supervision may chafe under the oversight of a physician who is used to being the only clinical contact with the majority of their patients.
Availability of specialists — This comes into play mostly in rural areas and smaller communities. A physician coming to practice at your hospital or clinic needs to know if the nearest cardiologist or plastic surgeon is down the hall or two hours away.
Off to a positive start
Locum tenens physicians are accustomed to being the "the new doctor" again and again. By and large, as a group, they're fairly autonomous, flexible, and adaptable. That said, it's not reasonable to simply point them in the direction of their office when they arrive and wish them luck. "A proper orientation -- even if it's just a couple of well-planned hours -- will go a long way toward reducing the risk of problems and errors later," says Jensby. Some key points to cover in a new physician orientation include: a tour of the facility, including location of equipment, supplies, forms, and sample meds; an introduction to the medical records system; a quick course in how diagnostic studies are ordered and how results are returned to the doctor; and information on obtaining specialty consultations and referral of patients outside the facility for services not offered internally. In addition, new locum tenens physicians should be introduced to both their physician colleagues and to key support staff such as nurses, managers, and department directors. If possible, assign the doctor one "go-to" person he or she can rely on to answer questions and make further introductions as needed. This might be the physician's medical assistant or the office manager in an outpatient setting, or a charge nurse or unit secretary in the hospital. Taking a little extra time at the outset of each new locum tenens engagement will pay dividends in the form of reduced risk and peace of mind knowing that you have the right doctor on board and that he or she is well-prepared to practice effectively in your facility.