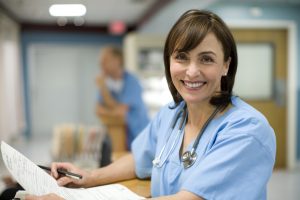 Working temporary jobs to find a permanent position isn't a new concept. In fact, data from the American Staffing Association shows one-third of all temp employees were offered permanent positions.
For doctors, however, the idea of temp-to-perm is fairly new.
Each year, 40,000 physicians work temporary locum tenens jobs. Some enjoy the flexibility and financial benefits, while others are working travel assignments as a way to cure burnout. But locum tenens can also be a valuable route to finding your next permanent position.
Try Before You Buy
When you buy a new car, you don't just pick the first one on the lot. Instead, you research the car, and then you take it on a test drive to make sure it lives up to everything the salesman promised. The same scrutiny should go into making career decisions.
Signing a 2-3 year contract with a hospital is a huge commitment, especially based just on one or two interviews. What if you realize 30 days into the job that the staff is difficult to work with or the patient load is more than any doctor should handle? Wouldn't it be nice to try the job out before committing?
Though some locum tenens assignments can be as short as a shift or a weekend, many can last several months or recur throughout the year. Locum physicians get hands-on experience with the everyday practices and procedures at the facility. They also work closely with the staff and administration, these experiences help them to learn whether or not they want to work with them on a more permanent basis.
Not only do these physicians get the chance to get to know the facility's culture, they also get to know how the facility operates, what types of patients it serves, and what type of opportunities there are for growth — all important factors when considering taking on a permanent position.
Even recent graduates are turning to locum tenens before committing to a long-term contract. Around 20 percent are working locum assignments right after graduation as a way to evaluate different practice settings and locations before settling down.
Dr. Johnny Shen is a great example. Right out of residency, he explored alternative options for his career that allowed him to be a physician while still having a life outside of work. Working locum tenens full-time has given him control of his career — something, he says, that makes some of his friends from residency a bit jealous.
[su_youtube url="https://www.youtube.com/watch?v=r7mvo5fz2zg"]
Get to Know the Community
One of the tough aspects of physician jobs is they often require relocation. In addition to learning more about the facility, locum tenens assignments gives you a chance to test drive the area. Feeling comfortable in the new city or town — especially if you're moving your entire family — is just as important as liking the facility and people you'll work with.
[caption id="attachment_6058" align="alignright" width="200"]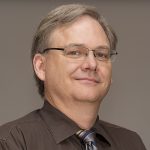 Dr. Thomas O'Mara[/caption]
Living in these different locations, even for a short time, gives you and your family the opportunity to really experience the community, check out the schools, and explore the area before making a major commitment.
Quite of few doctors take their families with them on their locum assignments, especially on weekend or weeklong shifts. We even have a few doctors, like Dr. Tom O'Mara, who homeschool their kids in order to take them on assignments.
You'd be hard pressed to find a facility in the U.S. that doesn't use locum physicians. In fact, 90 percent of the nation's healthcare facilities report hiring physicians for temporary assignments. And there are openings in all 50 states, which gives you the opportunity to find the perfect location to call home.
Finding Permanent Opportunities
Whether you work locum tenens full time or part time, it's important to remember not all locum assignments lead to permanent positions. Find a good recruiter you feel comfortable working with and have her find out why the hospital is using locum tenens. Is it to fill a gap or are they looking to hire someone full time? Understanding the why will ensure there are no misunderstandings.
Keep in mind, even if the facility isn't looking to hire someone permanent, working that locum shift gives you the opportunity to show off your talents. Who knows, they might make a position just for you.