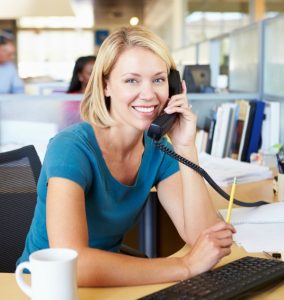 If you're looking for a locum tenens physician to supplement your staff, chances are pretty good that you want that doctor right now. To make the hiring process as quick as possible, a good job description is critical. If you provide the right details up front, candidates — and the staffing agencies they work with — will have fewer questions, and you'll get a great physician in the door more quickly.
Here's what an effective locum tenens job description should include:
Schedule. Include the days of the week and hours per day the doctor will be working, as well as the call schedule. You should also provide the orientation and training schedule, especially if you'd like him or her to arrive early to become acquainted with the facility. If you're still working out holiday schedules and determining weekend and night coverage, make sure the description mentions that.
Job duties and requirements. List specific subspecialty information, both required and preferred skills, as well as any supervisory responsibilities and required procedures. Provide details about the facility's EMR system as well, and include the ratio of clinic to hospital work so that doctors can gauge the workload and type of tasks they'll be performing.
Facility profile. Doctors need to know the size of the facility (i.e., number of beds) and department in which they'll be working, number of physicians and other providers on staff and average number of patients they'll see per day. Department summaries that include the annual number of cases are also helpful Any other details you can provide, such as awards and state or national rankings, will help your facility stand out.
RELATED: Looking to Recruit Top Talent? Learn to Think Like a Marketer
Location. Sell the city in which you're located by describing the community, including the population, area landmarks, outdoor attractions and upcoming events. If your area is close to national parks or home to noteworthy museums or historical sites, include these as well.
Reason for coverage. Explain why you're hiring locum tenens physicians at your facility, whether it's to supplement your staff during the summer, provide extra hands for the busy flu season or arrange coverage for a staff member on maternity leave.
For more suggestions about getting the right candidates to work at your facility, read 5 Ways to Fill Your NP and PA Positions."