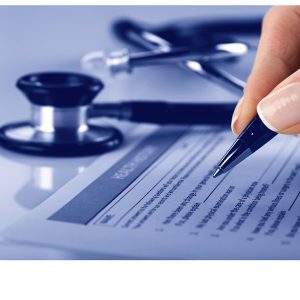 With the ICD-10 deadline just a few months away, you may have questions about preparing your facility for the coding system and what to expect. Fortunately, you have several resources at your fingertips to make the transition easier. Read on for some facts about ICD-10 and ways to start preparing now for the changes ahead.
What Is ICD-10 and How Does It Affect Me?
The World Health Organization is making a tenth revision to its International Statistical Classification of Diseases and Related Health Problems (ICD), a medical classification list that includes diagnosis and inpatient procedure coding. The new coding system, ICD-10, will replace ICD-9 on October 1, 2015, and healthcare providers will be required to use ICD-10 coding after this date. The U.S. is the only industrialized nation not using an ICD-10-based classification system, and the greater specificity of ICD-10 will allow physicians to more accurately report the severity and complexity of their patients' conditions. It is important to note that the Centers for Medicare & Medicaid Services (CMS) will reject claims submitted in ICD-9 format after this date, which will delay billing and payment for both providers and facilities. ICD-10 does not affect CPT coding for outpatient procedures.
Where Can I Get Training for ICD-10?
CompHealth is partnering with the AAPC, a medical coding training company, to offer a 50 percent discount on ICD-10 training. You'll learn the structure, guidelines, and requirements for the new coding and have the opportunity to earn three CME credits through a partnership with the University of Utah School of Medicine.
Register and log into the
learning portal
, and use one of the following codes during checkout to receive your discount:
CPHCME (CME option)
CPH2015 (Non-CME option)
You can also see what ICD-10 codes will look like in advance by plugging ICD-9 codes into the AAPC widget below to convert them. For more information about ICD-10, check out the AAPC's
ICD-10 code resources page
.