Is your CV holding you back from getting the best jobs? If a quick scan of your CV isn't as impressive as you'd like, fear not! There are ways to
improve your CV
and strengthen your candidacy so the best employers will want to snatch you up before others can. Here are five ways to enrich your life, help others, and become more marketable as a healthcare professional at the same time.
1. Volunteer in the community
Potential employers love seeing volunteer work on a medical professional's CV. Why? It says something about your character that you'll volunteer your time to a worthy cause and aren't just in it for yourself. "People in the community pay attention to these things," says Dr. Thomas Albani, a primary care physician who
opened a clinic two evenings a month
at a local Ohio church. "They watch what's going on in the community. It's a thumbs-up sign in the community." That thumbs-up will reflect positively, not just on you, but on your employer as well. If your history is light on volunteering, why not change that ASAP? Start small, Albani recommends. "Come out and help, even if it's just for a few hours once a month or maybe once or twice a year," he says. "I have clinic volunteers and physicians who may only be able to come out once every month or two." Volunteering leaves you feeling refreshed, Albani says, and it "recharges your batteries instantly." Additionally, studies show that those who volunteer have a
27% better chance of finding a job
. You can find a wide range of medical and non-medical volunteer opportunities in your area through volunteer matching sites like
volunteermatch.org
or
justserve.org
.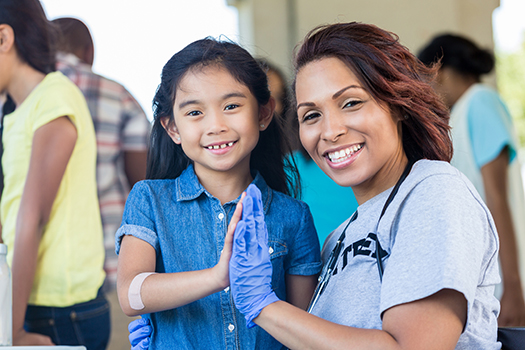 2. Join a nonprofit board of directors
Sitting on a nonprofit board or two is a great way to improve your CV, and it's not as difficult to do as you might think. Jeremy Barlow at BoardEffect.com writes, "Companies and nonprofit organizations are looking for you as diligently as you are looking for them." The main qualifications to serve on a nonprofit board are often simply having a willingness to do so and a sincere commitment to the organization. How to start? Word-of-mouth networking is one way. Others are websites like
boardnetUSA.org
, which sends weekly e-mails about organizations looking for board members;
volunteermatch.org,
where you can type in "board member" as your keywords; and
idealist.org,
where you select "volunteer opportunities," then type in "board member."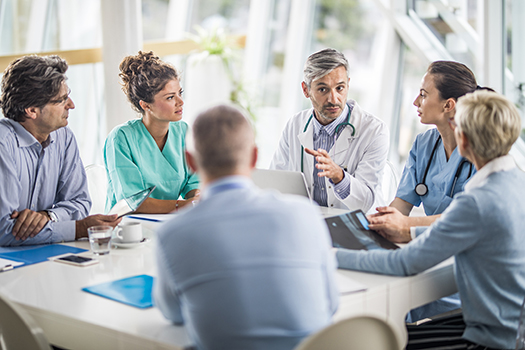 3. Get into public speaking
Employers value employees who are good verbal communicators. Speaking engagements that bring in audiences also mean you are worth listening to. Public speaking is high on most people's list of greatest fears. A Washington Post article says 25% of people surveyed listed
public speaking as their biggest phobia
(easily surpassing fear of zombies and clowns, at 8% and 7% respectively)! If you fall among that 25%, there's hope. Do what actors Tim Allen, Leonard Nemoy, and millions of others have done and join
Toastmasters
. Consisting of 16,600 clubs in 143 countries, it provides you the opportunity to practice speaking in front of others. The speaking tips are great, and making a presentation is voluntary. You're more knowledgeable about healthcare than most people. Study up on a topic you'd enjoy presenting, then volunteer to speak at your hospital, local library, or civic organization free of charge. You'll be on your way as a welcomed public speaker, increasing your CV appeal in the process.
4. Work international locum tenens
With U.S. cultural diversity growing, working outside the U.S. will shine as an asset any hiring manager would rush to explore. On a New Zealand assignment through
Global Medical Staffing
, ophthalmologist Dr. Paul Nielson bonded with the healthcare professionals he met. "Many were expats from Britain and Canada," he says. "Clinically, we had much more of a team approach." The experience made him better at sharing patient care with other physicians. International locums assignments vary in length, so find one that fits your vacation schedule or plan a longer trip as a sabbatical. Just begin
your international locums trip planning
three to six months before you want to leave to allow time for the paperwork and possible visa requirements.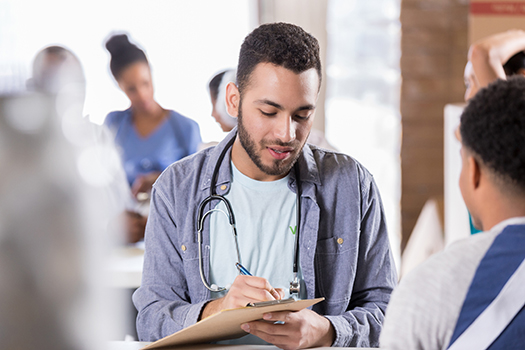 5. Serve a medical mission
A
medical mission
sends a message potential employers find irresistible: you put your ideals into action. Such people inspire others to be generous with their time, energy, and passion, in and outside of the workplace.
International Medical Relief
founder and president Shauna King says, "We have many missions that are short-term, and we have trips that are a week long." And according to Shauna, just about everyone who goes on a medical mission returns saying, "I wish I would have done this earlier." It will take some diligence and dedication on your part to improve your CV and make it stand out to potential employers, but your life will be enriched in ways far beyond just having a great CV.
Need help finding your next job? We can help! Give us a call at 800.453.3030 or view today's
health care job opportunities
.