With baby boomers retiring and life expectancy ever on the increase, the demand for medical lab professionals has outstripped supply. The growing need for their skills translates into more and better job opportunities nationwide, with as much as a
13 percent increase in jobs predicted
over the next seven years. This means higher salaries, better benefits, and faster career advancement for those who want it. For
travel lab professionals
, it means attractive pay, more locations, and greater flexibility in assignment length. If you are willing to relocate or travel for your work,
lab professional job opportunities
exist nationwide. Here's what you need to know about working in another state.
Different states have different requirements
It's smart to start with the awareness that the state you'd like to work in may require different qualifications than your current state mandates. For instance, 11 states and a US territory insist that medical lab technicians be licensed:
California
Florida
Georgia
Hawaii
Louisiana
Montana
Nevada
New York
North Dakota
Tennessee
West Virginia
Puerto Rico
These require national certification as well. The other 39 states do not require licensing. Also keep in mind that reciprocity hasn't reached the lab professional field like it has for
nurses
and
physicians
. Licensing in one state won't allow you to work in another nor make it easier getting licensed in another. You will have to get that second state's license from scratch. Levels of education, years of experience, defined number of contact hours, proof of certification, mandated state testing, and fingerprinting requirements — all vary state to state, so your best bet is reaching out either online or by phone to the
state's department of health for their specifics
.
Increase your value by getting certified
As you can see, licensing and certification are different. A government regulatory agency licenses a lab professional to practice in that state. Without it, you can't work there.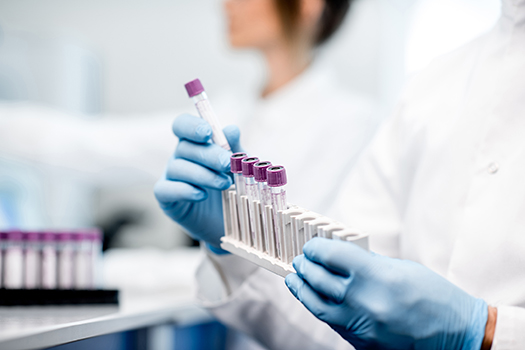 A healthcare industry organization or association (i.e., ASCP or AMT) issues certifications indicating that the lab professional proved technically competent by passing standardized testing. Some states require certification as part of the licensing process, some don't. Most employers, however, now require it on their own. In fact, many employers won't look at candidates who aren't certified. What if your certification is "in process?" That depends on how pressing the employer's need is for a lab professional. Subspecialties like
histotech
are in such demand employers may waive certification. Even when not required for a job, there are three good reasons to seek certification:
Your chances of being hired increase dramatically
Your perceived value is greater, and you're often held in higher esteem
You'll be paid at the higher end of a pay scale employed by many facilities for med lab professionals
The ASCP (American Society for Clinical Pathology) exam is considered the tougher of the two and, as a result, desired by more employers. But AMT (American Medical Technologists) certification will open doors for you too, so either is far better than none.
Submit your documents altogether
When you find out all that a state requires of you, submit your transcripts and other documentation at the same time. In California, for example, a
CLS (Clinical Laboratory Scientist) license
will require:
Your official university transcripts
National Association of Credential Evaluation Services (NACES) or Association of International Credential Evaluators (AICE) course-by-course evaluation
Verification of one year of post-degree training or one year of on-the-job experience in a clinical lab
Verification of your certification exam
Your online test on California lab laws and regulations
Licensing in states like California, New York, and Florida can take four to eight weeks to process. But, according to Betsy Hoffman, a senior search consultant for CompHealth's permanent placement division, "It really depends on how quickly and how efficient the candidate is in getting them the documents. If the candidate gets them everything they way want exactly the way they want them, it's going to go very smoothly. If they leave anything out, it puts everything on hold, and they go to the bottom of the list." Sometimes the simplest things are the ones people overlook. Betsy suggests double-checking to make sure all of the documents are signed — and notarized if they need to be. "You have to just follow directions exactly," she says. Betsy also recommends using a USPS flat rate envelope for submitting your materials. That way you can access tracking updates and delivery time and day.
Limit your time off "the bench"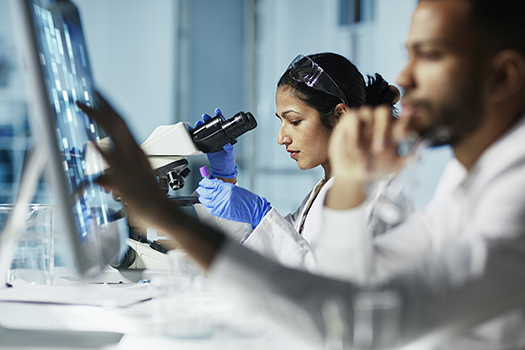 Employers rightly have expectations that lab tech candidates are up to speed on the latest procedures, equipment, and the programs that run them (and evolve with dizzying speed!) Even a short time away from the bench can make onboarding and getting a lab pro up to speed a challenge. Of course, life happens, and people take time off for health issues, maternity, or demands of the family. When asked how a lab professional can get back into practice after being out for a period of time,  Natalie Dawes, CompHealth director of sales and operations for laboratory specialties, gives this advice:  "Partner with a local hospital or lab to see if you are able to do any PRN work during your time away." This will help keep your skills current, paying big dividends when you return to your career. If possible, keep your hiatus as short as possible, ideally under 24 months. Being away longer may require returning to school. Lab professionals seeking to advance in their career have never been in a better position than in today's job market. With ample opportunities across the nation, smart planning can take you wherever you want to go.
For help finding your next job, give us a call at 800.453.3030 or view today's
lab professional job opportunities
.