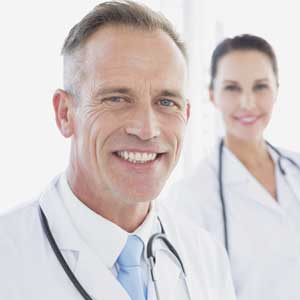 One thing that surprises physicians about locum tenens is how competitive the market is. It is not unusual for multiple staffing agencies to be working to fill the same job. That means there are multiple candidates being considered, and many of these candidates have similar training and experience. With so much competition, how do you stand out from the crowd?
Develop a list of highlights about yourself that relate to the job
Consider your first impression on the client. Your first communication with the client will most likely be an official presentation letter that is sent to the client along with a current copy of your CV. The letter highlights why you would be the best match. Take a moment to consider what the job entails and why you are the best fit. What sets you apart? Let your representative know about special skills and training that will help you stand out. Make the extra effort to discuss with your representative how you will be presented and what will be said about you. Make sure the highlights shared will place you at the front of the line.
Differentiate yourself
Having the general skills requested, being board certified, and having a strong work history doesn't make you the exception, it makes you the norm. To beat out the competition, you will need to differentiate yourself. The top physicians are completing the formal application and providing references, connection to the area, and availability. Physicians who are committed to working, and want to secure the job, will find a way to differentiate themselves in each of these three areas:
Application and References — If you want to secure work quickly and place yourself ahead of others, consider completing the staffing agency's formal online application and supply your representative with recent references in your specialty. Not only does this help your rep find you the best opportunities, but it also shows the client your commitment. They feel more assured when they know a candidate has made a full disclosure of their background and there are no surprises. Good, solid references are highly persuasive since they attest to your clinical skill and how you relate to others. Even with the desired skills and experience, an applicant without an application and references is at a disadvantage to a competitor who has these in place. The candidate who presents with a clear view of their background will most often win.
Connection to the area — Take a moment to consider why you want to do locum tenens in the target area. Clients prefer candidates that will save them time and money. It's a big plus if you live within driving distance. Also, it helps if you have connections to the area such as close relatives and friends. If you have attended school or worked in the state, share that as well. These things show that you are familiar with the area and can be a good fit in the community.
Availability — Matching your overall availability to the client's need is vital. The closer your availability matches to the requested dates, the better. If you cannot find the exact availability, it is worth stretching for it, especially if it is close to what they want. Let your representative know that you are adaptable. Sometimes multiple providers can work alternating date sets to cover the need. Don't rely on the client finding someone to rotate with you, though. They may prefer to save time and money by having one provider fill their needs.
If you don't have available references, match up with the dates requested, or have a connection to the area, it doesn't mean you won't be considered—you will just have to find other ways to differentiate yourself. Take time to thoughtfully consider how committed you are securing the work. Make sure you are having detailed conversations regarding your competitive strategy, and you will have greater success in finding the best jobs for you.