Ceara Fauble wanted to sharpen her skills, do rewarding work, see the country, try different practice settings, and dive into new cultural experiences with friends. She found it all right out of therapy school on a CompHealth travel job in scenic upstate New York. Here's her take on what you might expect from a similar experience.
1. When did you start traveling?
After graduating, passing the NBCOT, and obtaining my license for Michigan, Ceara looked into traveling with CompHealth as a career option.
"I realized I wasn't in a rush to settle down or choose one specific setting to work in."
She began her first post-graduate OT position on assignment in a school setting in upstate New York.
2. What drew you to CompHealth vs. other travel therapy companies?
Weighing her options between CompHealth and alternative agencies, Ceara credits a presentation she saw at Western Michigan University.
"CompHealth presented to my cohort about career opportunities in traveling therapy. I was further influenced to choose CompHealth by a friend and classmate that told me about an assignment they completed in California."
Out of Ceara's graduating class of 32 students, 5 started their careers as traveling OTs with CompHealth
3. Why do you continue to travel?
As a CompHealth employee, Ceara gets the chance to experience a variety of practice settings and choose the population she's most interested in working with long term. As with many of her peers, she's interested in visiting many U.S. locations and wants to take advantage of all the diverse culture and scenery she can enjoy around the country.
4. What's been your favorite assignment so far and why?
Right now, Ceara is currently on her first travel assignment with CompHealth, and says it's going to be a tough one to beat.
"Norwich, N.Y. is an incredibly charming town. I have found myself to be very comfortable living in this close-knit community and have enjoyed attending events that the town engages in such as charity galas and holiday festivals. I am currently working in a school filled with amazing staff and hundreds of smiling kiddos."
Ceara is excited to begin work each morning and see what the day has in store. She says learning about providing therapy to children in a school setting and developing flexibility as a therapist has been the perfect start to her career.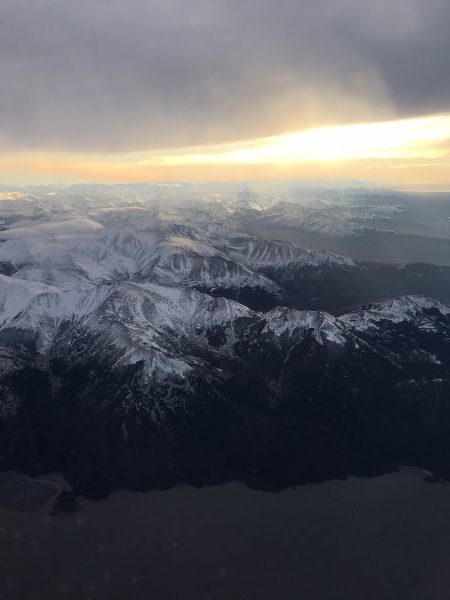 5. What do you do in your spare time?
Ithaca, N.Y. is known for beautiful gorges and waterfalls, some in surrounding state parks, and others right in the middle of the city. Ceara says that the scenery adds joy to a work experience that's already rewarding in itself.
"The day before my assignment began, I hiked the beautiful Buttermilk Falls and Taughannock Falls. The natural beauty of these sites left me in awe! This winter I am hoping to snowshoe the same sites and explore even more of this beautiful state!"
Ceara's spare time is filled with trivia nights, occasional hikes, visits to neighboring towns, reading, and spending time with friends.
6. Do you have any advice for other travelers?
Ceara's enthusiasm for her new travel OT lifestyle is hard to miss. Having caught the travel bug from her classmates, she's quick to point out the advantages to others who are considering this career path. "Indulge yourself in the community you are traveling to! There are countless beautiful places to see and experience, and CompHealth gives us an amazing opportunity to explore as we work!"
7. What's it like working with your provider rep?
It took a little time for Ceara to find her first placement, but her recruiter, Katie, helped her to find the perfect fit for her specialty, interests, and career goals.
"My experience working for CompHealth has been fantastic! I have greatly appreciated all of the help from the CompHealth team and would suggest to any therapist who asks me that they explore becoming an employee!"