One of the richest rewards of working at CompHealth is meeting the expert clinicians who take locum tenens assignments across the country. We love hearing about the difference they're able to make for patients and facilities who need their skills, and about the ways that locums improves their own quality of life. As a CompHealth locums provider, you're free to focus on the things that matter to you, while a dedicated recruiter takes care of every other assignment detail, from housing, to travel, to licensing, and pay. Here's one physician's view of life on a locum tenens assignment.
Dr. Laura Bruse an orthopedic surgeon who has been practicing medicine for over 20 years. She has been working locum tenens assignments off and on since 2006. Over the span of more than 50 assignments,  she has experienced the locum tenens lifestyle in a wide variety of practice settings. We got a chance to talk with her about frequent locum tenens questions she gets from her colleagues. These are her answers to some of the top questions that come up.
Life on a locum tenens assignment - how do you get there?
Depending on where you live and where the assignment is, transportation is usually by air, car, or a combination. Do you wish to take the scenic route? Then go by car. If the assignment is too far to drive, flying is usually efficient. You can even accumulate frequent flyer miles! Whenever you arrive, your assignment awaits. Perhaps you wish to arrive a day early for personal interest in the city and community, or just in time…it's up to you.
What is the training or orientation like for a locums physician?
[caption id="attachment_13928" align="alignright" width="240"]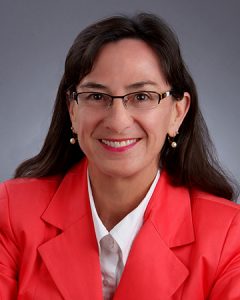 Laura Bruse, MD
[/caption] This can begin while you are at home, or once you get to the facility. Even training to use the EMR while in your own home will be billable time. The hours you work to learn the basics with IT personnel are billable hours.  An IT contact person will usually teach you the EMR, so you are able to use it once you arrive. If it is not mandated or not possible to do part of your orientation prior to arrival, you may encounter a half-day of training and orientation once you begin the assignment. Time to train, whether at home or at the facility, are billable hours at the rate agreed upon between you and your staffing consultant.
How are you treated by the staff?
Generally, welcoming is smooth. If locum tenens providers are utilized solely at the facility, you will quickly be welcomed. If you are covering for a physician in private practice, you will be much appreciated immediately.
How do you find your way around the new city?
With all the telephone applications nowadays, getting around usually will not be a problem. Clinic staff, administrative or hospital personnel are always available to answer questions and to help with finding good restaurants, facilities for leisure or after-hour activities in which you have an interest.
Who is there to help you?
Your staffing consultant is a liaison between you and the facility. Your staff consultant will provide the name of the designated person to contact to begin your assignment. For administrative, credentialing and/or human resource issues and questions, a designated administrative professional will be your contact. Ask if a nurse practitioner or physician assistant is available to help with clinic and hospital protocols, phone calls, clinic management, etc. Nurses are invaluable.
What types of cases do you see?
Encountering your favorite case is always fun. General orthopedic surgical cases are expected unless you are covering for a specialist, or sub-specialist. The credentialing process defines the cases you will agree to do and cover. Depending on your own comfort level, skill set, and experience, acceptance of individual cases will be defined before you start. The credentialing process identifies the scope of practice for your level. For cases out of your scope of practice, or comfort level, a designated protocol usually is used at the facility to make referrals to the appropriate professional specialty or sub-specialty surgeons.
What happens if there is a problem?
Documentation is essential. Problems surrounding patient care, and logistics of management in a new medical setting may present themselves.  Treat the situation as any other medical and legal situation. Document, document, document. Checks and balances are in place and resources are always available. Ask prior to your assignment who is the contact person for challenges regarding patients, patient management, office staff, EMR, on-call referrals, or medical and surgical complications. Generally a designated administrative contact person is always on call to address medical management and patient care issues based on hospital policy and procedures. Have someone present (nurse, PA, NP, etc.) if you will need someone to corroborate the care and management or to substantiate any claims that you think may possibly be made against you.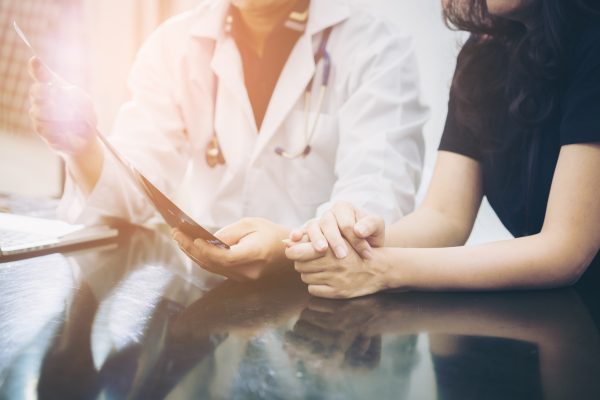 How do you get up to speed on patients?
The handing off of patient care is a way to determine who needs what when. The physician handing off hospitalized patients should let you know what the status of each patient is, and whether the patient is on your service as a primary patient or if you are the consultant. The hospitals generally have a robust Hospitalist program so many orthopaedic patients are now managed primarily by the medicine service. Procedures and surgeries planned would also be part of the hand-off, and if any small procedures need to be done. Any returning patients to clinic for evaluation for surgery may or may not be included in the hand-off, but generally a list is kept in clinic as a reminder who may be potential surgical candidates, including who is scheduled to go back to the OR.
How do you pass on patients when you leave?
With your departure, generally there are a few common ways to pass on patients: 1. Physical rounds can be made together prior to your departure. 2. Actual in person review of the patient list in clinic, hospital or designated place. 3. A phone call is made to the arriving physician taking over. A patient list with brief notes may also be left as a back-up in the office or clinic. In-person communication provides the best venue. If it is not possible to meet the provider taking over, a phone call is the next best way to communicate. Questions may be asked, and discussions can occur which provide definitive plans for patients. Rather than just reviewing or leaving a list, be prepared to make a phone call if you are unsure of what the plan or management should be for a specific patient. Do not lose patients on your service. If in doubt, ask the previous orthopaedic surgeon about any new calls made to you once you take over regarding patients who are not on the list, but are supposed to be on the list. Patient care and safety involves direct communication when leaving or arriving for assignments.
Where do you live while on assignment?
Housing is provided and covered and options usually include a hotel or apartment. Negotiate, if more than one place is available, to stay at the place where you would feel most comfortable, and would provide a safe and comfortable environment for resting, or managing on-call stresses. Being close to the facility for safe access to the hospital during times of call coverage may be the most important determinant of where you wish to stay.
How do you get around?
A rental car is available if needed and is usually covered by your contract. If using a rental car, comfort and personal choice determines the size and type of car requested. If you use your own vehicle, reimbursement for mileage and gas is also negotiable, or may be included. For finding your way around maps are useful, either paper maps or on your phone app. Rental cars are also often equipped with maps and guidance systems. Staff and hospital administrative personnel are generally more than happy to help with directions to places to eat and see or any cultural events taking place.
What's for dinner?
Depending on the size of the facility, food and drinks may be available in the physician/surgeons lounge. Some places provide ample food and drink 24/7 with hot meals at breakfast and lunch while smaller facilities may just provide coffee and water. If no food is provided, hotels may provide continental breakfast, or may have a restaurant in them. The hospital cafeteria is also available. Generally when on call, the cafeteria may provide reduced prices.  On-call providers sometime also may have special consideration. Free food, such as a sandwich and drink may be offered while on call at night or on weekends. Check with the facility and ask your staff consultant what the protocol for food is and if any is available. Sometimes re-imbursement for food is provided in special circumstances.
Do you get to do anything but work?
Depending on call schedule you negotiate, and how busy the facility is, it's usually easy to save time for hobbies and entertainment. Cultural events abound in every town and city. Local road/bike races are available, parades, and seasonal celebrations (such as Christmas, Mardi Gras, July 4, etc.) are fun to attend. Sometimes staff meetings, lectures, or presentations may also occur during the time of assignment, so your availability for leisure and after hour activities depends on the city, community and facility happenings.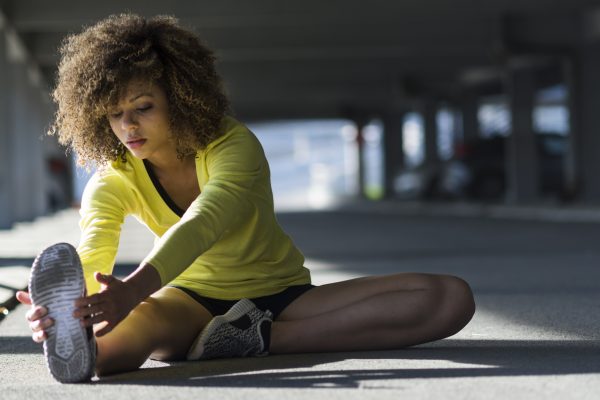 Do you ever go back to an assignment?
Repeat assignments allow a familiarity with the facility and staff and allow planning of elective procedures. It also allows tailoring a practice focused around your area of interest. Other medical providers, if they know you are returning, may also be able to plan patient care, surgery, etc., after consultation, for when you return.
Have you ever thought about going permanent at an assignment?
Permanency at an assignment occurs between the provider and administration at the facility. If asked, the contract is negotiable. Check the contract signed with the locum company to determine options if permanency is chosen. Generally there is a buy-out for transition to permanency. Ask your staff consultant about the legal and financial particulars if permanency is contemplated.
Do you have all of the tools you need when on an assignment?
The supply of books, and resources available depends on the facility. Some facilities have libraries, some don't. Some clinics and hospitals have an array of books which can be used as resources. Bring your own books if in doubt. Ask before you go there. Access to the medical treatment practice website (such as AAOS.org) you use most frequently is also imperative for case planning and surgical decision making.
How do you stay connected with home?
Staying connected with home by phone, Face-time, or Skype if your family is not with you. Sometime with busy practices and an OR/trauma schedule, calls to loved ones may be few. However, once call/clinic is over, the nights, or weekends will allow catch up.
How long are assignments?
Assignments may be between 24 hours, to as long as months at a time. Any type of time is available to suite your preference.
Do you prefer small or big towns?
Small towns have less traffic, and it takes a shorter time to get to the hospital when on call, but resources for entertainment and leisure are limited. Large facilities have more resources and may have easier access to leisure activities. These may make life quite enjoyable while on assignment especially when family is with you. Hobbies, fiction/non-fiction books, fitness gear are all items that allow normalcy after hours when on assignment. Keep a list of goals you wish to accomplish if possible, either with or without the family, when you are on an assignment (catch up on reading, review manuscripts, read journal articles, listen to webinars, etc.). Don't forget to check the calendar of leisure events at your work location to make your stay enjoyable!