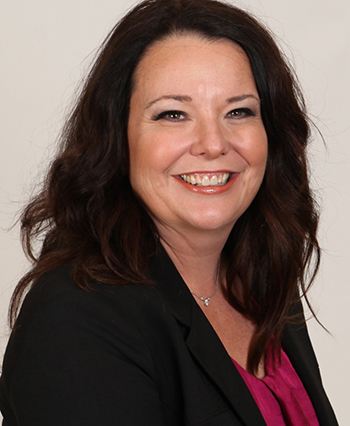 By Lisa Grabl, President CompHealth Locum Tenens
I'm excited for 2019. It will be a milestone year for CompHealth in many ways. Not only will we celebrate our 40
th
year in business, we're poised to roll out new initiatives that will be nearly as revolutionary as when we created the locum tenens concept back in 1979. Soon you'll be able to enjoy innovations that will make working with locums providers easier than ever. One of our most important recent developments was the creation of our customer experience team, which is dedicated to better understanding you, the CompHealth customer. When we were a smaller company, the vast majority of our resources were devoted to the day-to-day work of matching up providers with the jobs you needed filled. Now that we've grown as an organization, we have become more aware of the effect our interactions have on our customers. As a result, we're dedicating more resources to better understand your needs, get to know your organization, and develop a true partnership with you. This will allow us to make improvements in our processes and supporting technology. So in addition to providing you with great, personalized service, we want our processes and systems to be as convenient and easy as possible for you. Here are a few of the things our customer experience team has been working on during the past year:
Surveys
As a CompHealth customer, we ask you to provide feedback on:
Provider performance during an assignment
CompHealth's performance as it relates to individual assignments
Your overall experience working with us
Our customer experience team reads every response and categorizes them. This is helping us to analyze the data and see the big picture as well as the details. Your honest feedback through this channel is invaluable in helping us to understand both what we're doing well and where we can improve.
Customer journey maps
Our customer experience team and frontline staff have worked together to help us identify and map out every touch point we have with our customers. This "customer journey" map has enabled us to increase awareness of the ways and how often we interact with you. It has also created more visibility into the different levels we interact with in your organization, including the contacts we have with your staff recruiters, administrative office (C-suite), and medical staff office.
"Voice of the customer" calls
One of the most valuable ways we learn about your organizations is in one-on-one conversations. Our customer experience team has already reached out to many of you by phone to ask you questions about your experience working with us. These calls have been invaluable in validating what we've learned through surveys and our customer journey mapping. Together, these efforts are helping us develop the priorities for improvement we'll be focusing on in the months and years ahead. It's really about raising our partnership with you to a new level. We're actively planning how we can change our systems, processes, and workflows to be more in alignment with your organization's needs. We already have many new initiatives in the works based on what we've learned from you so far, and we're excited to share them with you in the months ahead. Please continue to share your feedback with us, and we promise to learn and improve. Best wishes for a great 2019, and thanks for being a CompHealth customer.
Learn more about working with CompHealth.