Sophia Khawly, ARNP, MSN, shares stories of some of the many adventures she's had working locum tenens.
One of the best parts of working in locum tenens is traveling and trying out new things. Growing up in Miami, Florida, fun consisted of going to the beach and pool at all times of the year. But working in locum tenens, I am able to experience all four seasons if I choose to. Here are a just a few of the adventures I've been able to have because I work locum tenens.
Autumn in Ohio
When working as a locums in Ohio, I was able to fully experience autumn. It was beautiful seeing the tree leaves change colors. I also visited an apple orchard for the first time. These are things I wouldn't have been able to experience living in Florida. I also spent one weekend in Cincinnati, Ohio, where I visited the Underground Railroad Museum.
Coastal Maine
While on assignment in Maine, I took a road trip with a friend, where we stopped at various coastal lighthouses. We even saw the lighthouse that is famous in the movie Forrest Gump. That misty coastal view is breathtaking. On the same trip, we visited Acadia National Park, where we did some hiking. There is no such thing as hiking in a flat state like Florida.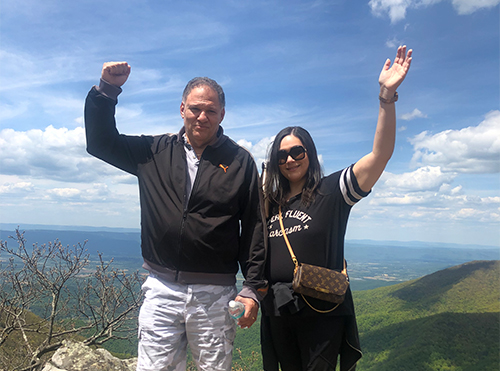 Historical Virginia
Even though I'm a major history buff, there are places I wouldn't have been able to visit if I weren't working locum tenens. In Virginia, I took advantage of working an assignment to visit Thomas Jefferson's estate, Monticello, and the historical town of Williamsburg. It is interesting seeing things in person that you have only read about in books. Additionally, I went hiking at Shenandoah National Park with some visiting relatives.
Winter in Chicago — ice skating and deep-dish pizza
I spent several months on assignment in Chicago, Illinois. I am not a fan of cold weather, but I took advantage of being in Chicago in winter by ice skating outdoors, which was fun. I enjoyed trying deep-dish pizza and seeing Hamilton live on Broadway, while it was exclusive there. I also visited the Morton Arboretum nearby, which has a collection of giant Trolls that were cool to see.
California dreamin'
The beauty and diversity of California is unmatched. I lived there for six months working in different parts of the state as a locum. During my various assignments in California, I took advantage of all the opportunities for adventure there. I went wine tasting in Napa Valley, kayaking at Lake Tahoe, biking on the Santa Monica Pier, and watched the sunset at the Sunset Cliffs in San Diego. I had visited California before working there as a locum, but you really get to take advantage of everything it has to offer when living there.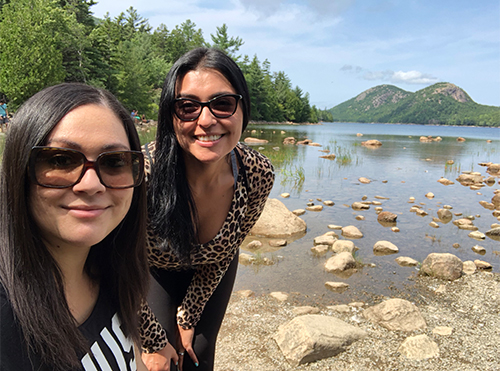 The Pacific Northwest
I always dreamed of going to Seattle because it is on the opposite side of the continental U.S. from Miami. This dream was realized because of locum tenens. Of course, I visited the Space Needle and really enjoyed the Chihuly glass museum next door. Since Seattle is so close to Canada, I spent one weekend in Vancouver, Canada.
Outposts in Texas
I had found what I'd argue is the best Mexican food in Texas. I got to walk around several missions near San Antonio, which are religious outposts established by Spanish Catholic groups. And I even visited Waco, Texas, to see what Chip and Joanna Gaines from Magnolia Network built there.
Enjoy endless adventures as a locum tenens
Working as a locum tenens nurse practitioner not only allows me to work in various states, but it gives me the opportunity to try things I wouldn't have been able to do if I just lived in Florida full time. I have enjoyed learning about different cultures in the U.S., visiting diverse landmarks, and experiencing all four seasons. These experiences have enriched my life and continue to motivate me and give me something to look forward to each day.