Physician credentialing is never a simple process, and
credentialing locum tenens physicians
can be even more demanding — especially when there's an urgent need to get the physician working as quickly as possible. A
panel of experts tackled
ways to improve the credentialing process during a discussion at the 2019
AAPPR
Annual Meeting. Here are their five best practices for making credentialing locums go as smoothly as possible.
1. Focus on good internal communication
[caption id="attachment_16994" align="alignright" width="321"]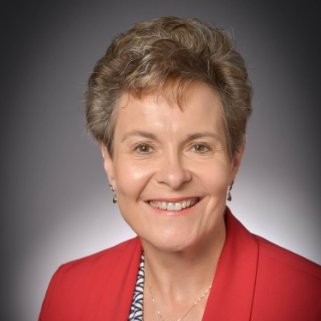 Tammy Pressnall[/caption] The first step is to get internal partners working from the same playbook. Tammy Pressnall, director of CVO and medical staff affairs at
Presbyterian Healthcare Services
in New Mexico, says her organization created a working group with representatives from its internal credentials verification organization (CVO), medical staff affairs, provider enrollment, and recruitment. The group meets regularly to keep the credentialing process moving forward.
Stormont-Vail HealthCare
in Kansas built an online portal to give internal stakeholders access to credentialing information. "When we identify a candidate, we enter the data into that system, and it provides all of the information necessary for medical staff services and provider enrollment to reach out and make that initial contact," explains Marcy Lechner, director of provider recruitment and support services.
2. Designate an owner
While "it takes a village" to get a physician credentialed, says Lechner, she has found that someone needs to take ownership of the process. When Stormont-Vail first began using locum tenens physicians regularly, "we were going in circles, and things weren't happening in a timeframe that I thought they should," she says. "I had to really step back and say, 'Ok, I'm going to facilitate this. Everything works through me'." Now, when the hospital starts the credentialing process for a new candidate, Lechner notifies all the various stakeholders. "I let them know who the rep is and who the credentialing person is, and we all email each other on every single correspondence. That way I know if my medical staff folks aren't getting signed paperwork back or something is incomplete or not being processed appropriately or the license isn't done. I know that the same time they do, and I can either intervene or talk to my rep."
3. Coordinate with the locum tenens agency
Locum tenens agencies are a key partner in the credentialing process. It's important for the agency to have an integrated process for facilitating communication between the hospital and the physician. [caption id="attachment_16997" align="alignright" width="321"]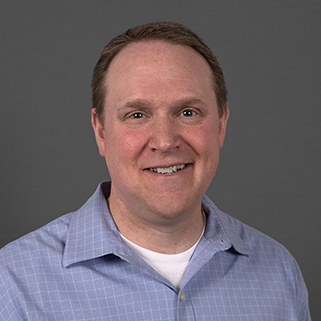 David Finch[/caption] CompHealth creates a profile for each of its clients, says Dave Finch, a vice president in CompHealth's locum tenens division. "Any time there's a new doctor introduced, even in a new specialty, our hospital privileging coordinator will look at that profile and talk to the MSO to make sure the process hasn't changed. Hopefully, your physician recruiters and our recruiters are talking about that beforehand so they're getting any updates upfront," he says. Every organization has different requirements for their applications — what a CV should include and what is needed for a complete work history or procedure logs, among other things. Finch says CompHealth strives to understand what a complete application looks like for each of its clients. "Each group is a little bit different but, as long as the locums agency is asking those questions upfront, we're going to be able to provide the best candidate to you." This thorough communication goes both ways. "Sharing our privileging form with the locums agencies to identify what the expectations are for certain specialties has helped," notes Pressnall. An incomplete application can cause delays right from the start of the credentialing process. When information is lacking, "we have to wait and get that either from the candidate or the locums company," says Pressnall. "We don't accept incomplete applications — we have a completed application from the get-go so that we can get started on it and move through it as quickly as possible."
4. Engage with the provider
[caption id="attachment_16995" align="alignright" width="321"]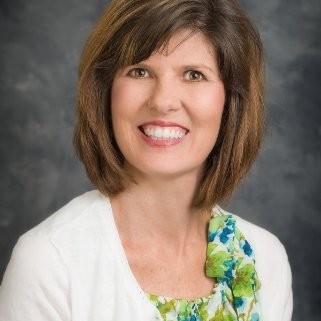 Mary Lechner[/caption] Experienced locums tenens providers are usually pretty savvy when it comes to credentialing. Someone who is newer to the process will need more handholding. "We have to simplify the process for them which means laying out how the whole process is going to work," says Finch. "For an experienced locums, we can move through that situation a little bit easier." Lechner likes to have the option of reaching out to the physician directly. "If you're not getting what you need, and it's not happening through a rep, go directly to the physician, and oftentimes that works a little bit better," she says.
5. Watch for red flags
Identifying red flags early in the process can prevent surprises later on. "I really appreciate on the front side that I get a brief synopsis from my rep which has outlined any potential red flags with that physician," says Lechner. "We can talk through those so that we can make an early determination on whether this is going to be a candidate that we think we can bring into the organization." Some of the red flags to look for, says Pressnall, include peer references that indicate behavior issues, gaps in employment of more than six months, licensing board actions, and malpractice history. Credentialing locum tenens physicians can be complicated, but getting internal and external partners on the same page, facilitating communication, and addressing red flags early on can help clear obstacles and get physicians working where they are needed.
Need help recruiting physicians for your healthcare facility? Give us a call at 800.453.3030 or complete the form below.