Sophia Khawly, ARNP, MSN, explains how working locum tenens during a sabbatical is a great option for healthcare professionals.
A sabbatical is when you take an extended leave from your permanent job. It can be for personal reasons, to explore the world, further your education — or just decompress. The timeframe can range from one month to one year, and it can be paid or unpaid. The main benefit, though, is that you have a guaranteed job waiting for you upon your return. And working locum tenens during a sabbatical is a great way to earn extra income, travel, and recover from burnout.
Time to travel
You may choose to spend some — or all — of your sabbatical traveling. When you work locum tenens, travel expenses during assignments are covered, which allows you to explore new places. Because if you're working as a locum, you do not have to fund your travels out of pocket. Airfare, housing, and a rental car are provided for locum tenens clinicians. Your family may even be accommodated during your assignment, so you can bring them along.
On the other hand, if you already work as a locum tenens provider, this is a great way to take advantage and take a sabbatical. Since you're essentially self-employed, you don't need to ask for time off. All that's required is letting your recruiter know when you're available to work.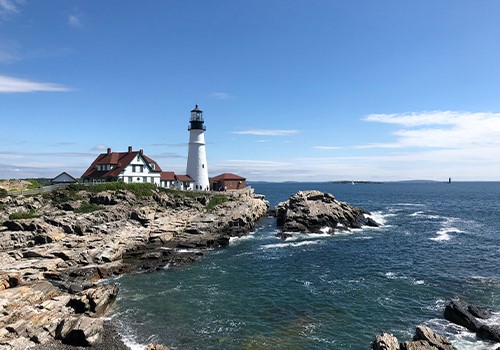 Time to decompress
As a locum tenens nurse practitioner, I've been able to take several sabbaticals over the past seven years. This includes one month off in 2020 during the covid pandemic when I needed to de-stress from burnout. Another time I took two months off to recover medically from surgery. And soon I'll be taking three months off for a sabbatical in Europe — just to travel.
The best part is that I don't need to worry about finding a job when I return to the U.S., because in locum tenens, there is always a need. I have already had over a dozen sites ask me to work for them when I return. Fortunately, I will not need to decide or commit to anything until the month prior to the end of my sabbatical. This way, I can keep my options open and extend my time off if I choose to.
Taking a sabbatical is a great way to rejuvenate and come back to work refreshed. It's one way to avoid burnout, an all-too-prevalent issue among healthcare providers. Locum tenens allows you to work when and how much you want, and then schedule time off to travel, spend time with family, or even further your education — and earn extra income from locum tenens while doing it.
Interested in locum tenens opportunities for NPs? Explore open positions or give us a call at 800.453.3030.